sun11jun11:00 am12:30 pmCreating Sacred ArtExplore your individual expression of the sacred through the visual arts with rev Fay Barratt11:00 am - 12:30 pm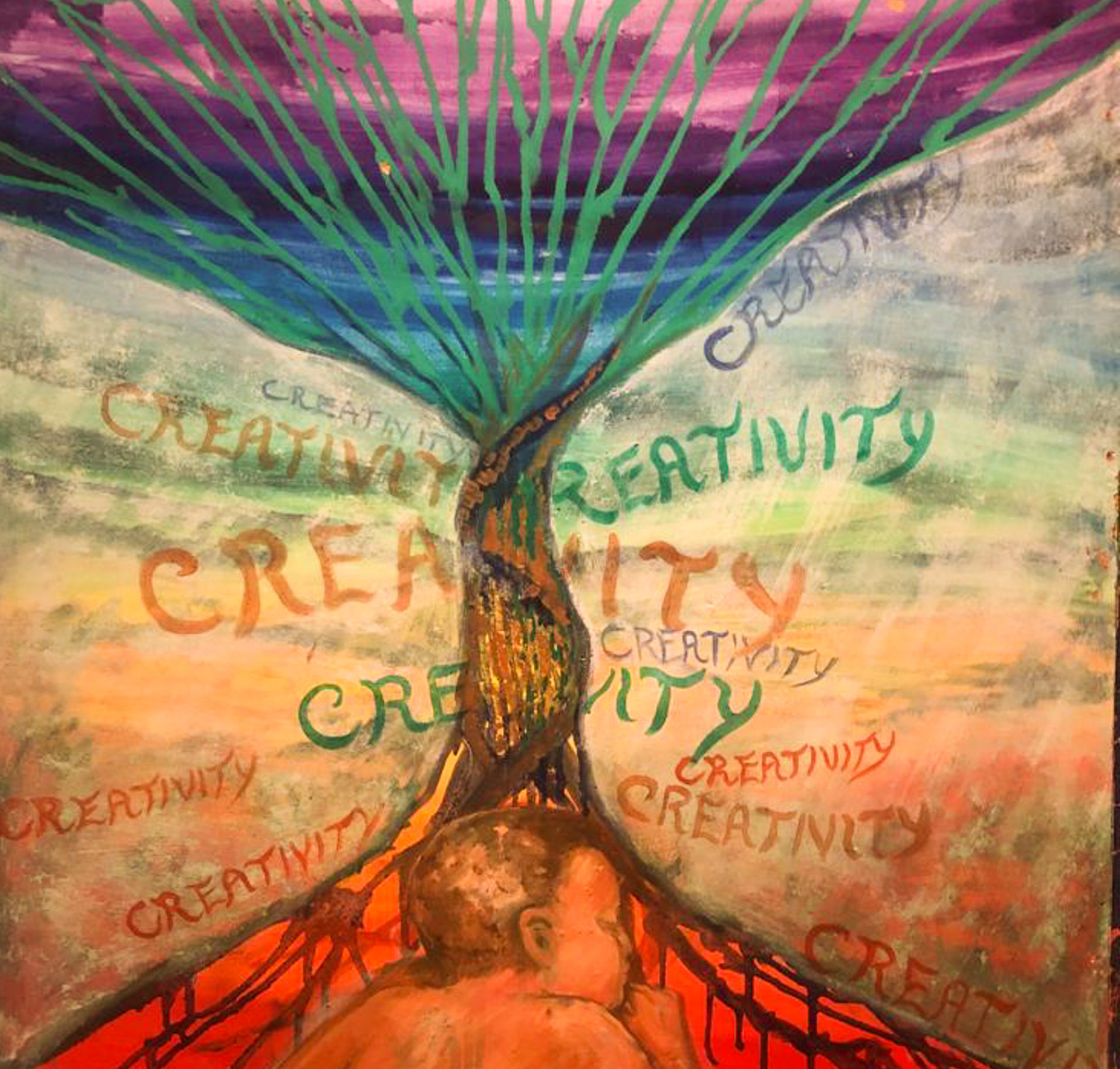 Event Details
Creating sacred art: a practical workshop
You are warmly invited to join Rev. Fay Barratt here at the Monastery, Manchester, for another practical and yet profound guided exploration into sacred art. This is very much a hands-on workshop. You will be creating your own sacred art.
From September 2023, we will have longer sessions beginning at 10.30am until 12.45pm. This will give more time for creating and sharing our creations. You can do the whole series from September to December or try a one off session. Classes are suitable for all abilities – beginners to professionals.
Bring forth what longs to come through you. Discover the unique sacred artist within. Connect with the universal creative force. Access the flow of life through spiritual practices. Experiment and make mistakes – often the best work arises out of a 'mistake'. Learn practical skills to communicate visually. Try out different materials (All materials provided).
---
September 17th, 2023
Inspiration from the work of Hildegard von Bingen
This is part of a whole day devoted to Hildegard so our first half an hour will be open to the public. This will be a talk on Hildegard by Laura Dobson, a Unitarian Minister and expert on the subject.
We will then go to our 'studio', sit with the vibrations of Hildegard's music, poetry and paintings; and create sacred art using light into dark with pastels and acrylic paints.
---
October 15th 
Exploring the water element
Beginning with Chi Gong water movements we explore the vibrancy of wet into wet watercolours.
---
November 26th 
Exploring the Earth element
Practising deep body prayer we explore ourselves as part of Mother Earth. Working with air drying clay.
---
December 17th
SORRY THE DECEMBER CLASS IS CANCELLED 
Exploring the element of Fire
As we approach the Winter Solstice we align with fire and light meditation and anointing; using fragrant sacred oils, oil and acrylic paints to access the eternal light.
---
Who will teach me?
Rev Fay, who leads our monthly One Spirit Service, as well as being a vastly experienced artist and teacher, will support your individual expression of the sacred through the visual arts, working with a variety of media over the weeks including pastel, paint collage and clay.
---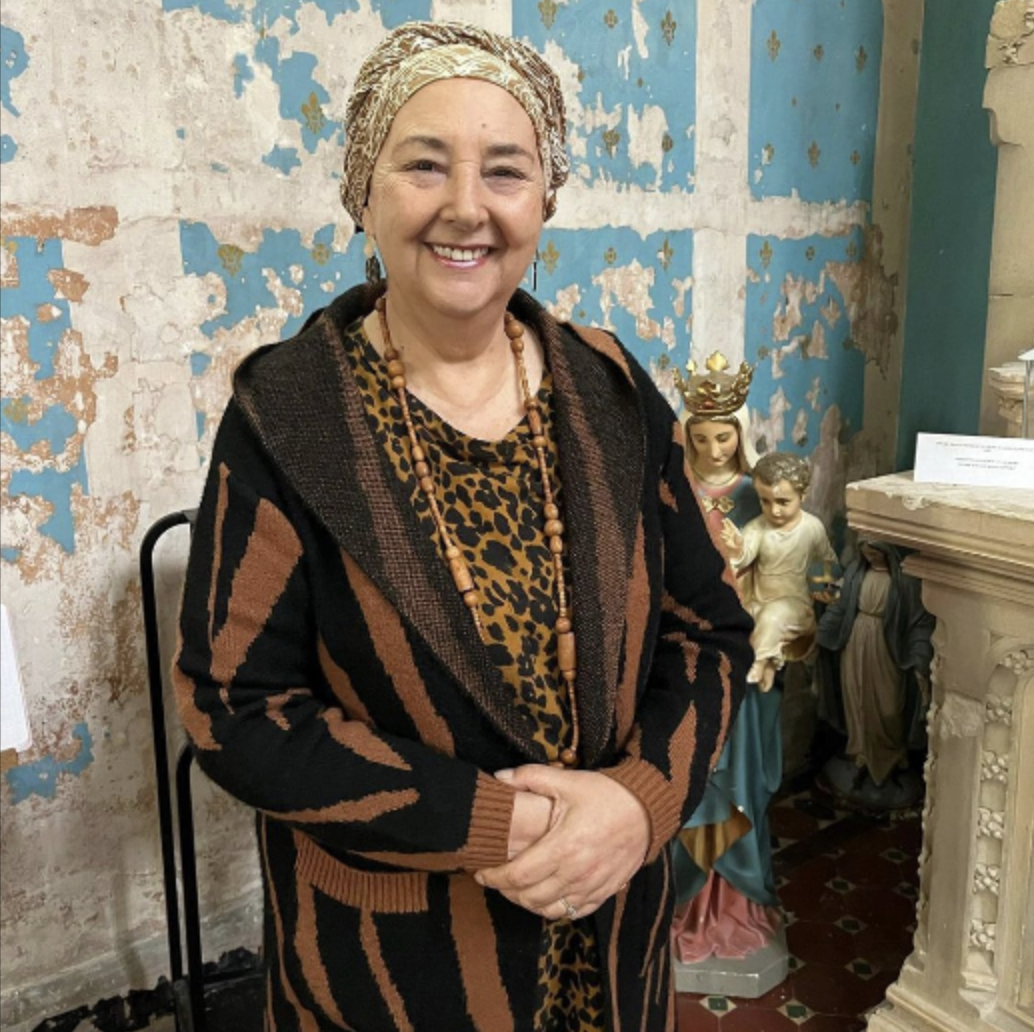 ---
Art & spirituality
We will approach the work through the gateway of different spiritual practices such as meditation, music, prayer and laughter.
---
Do I need any experience or special equipment?
This workshop is for all abilities and all materials will be provided. Please wear clothes that you don't mind getting mucky, or bring an apron.
---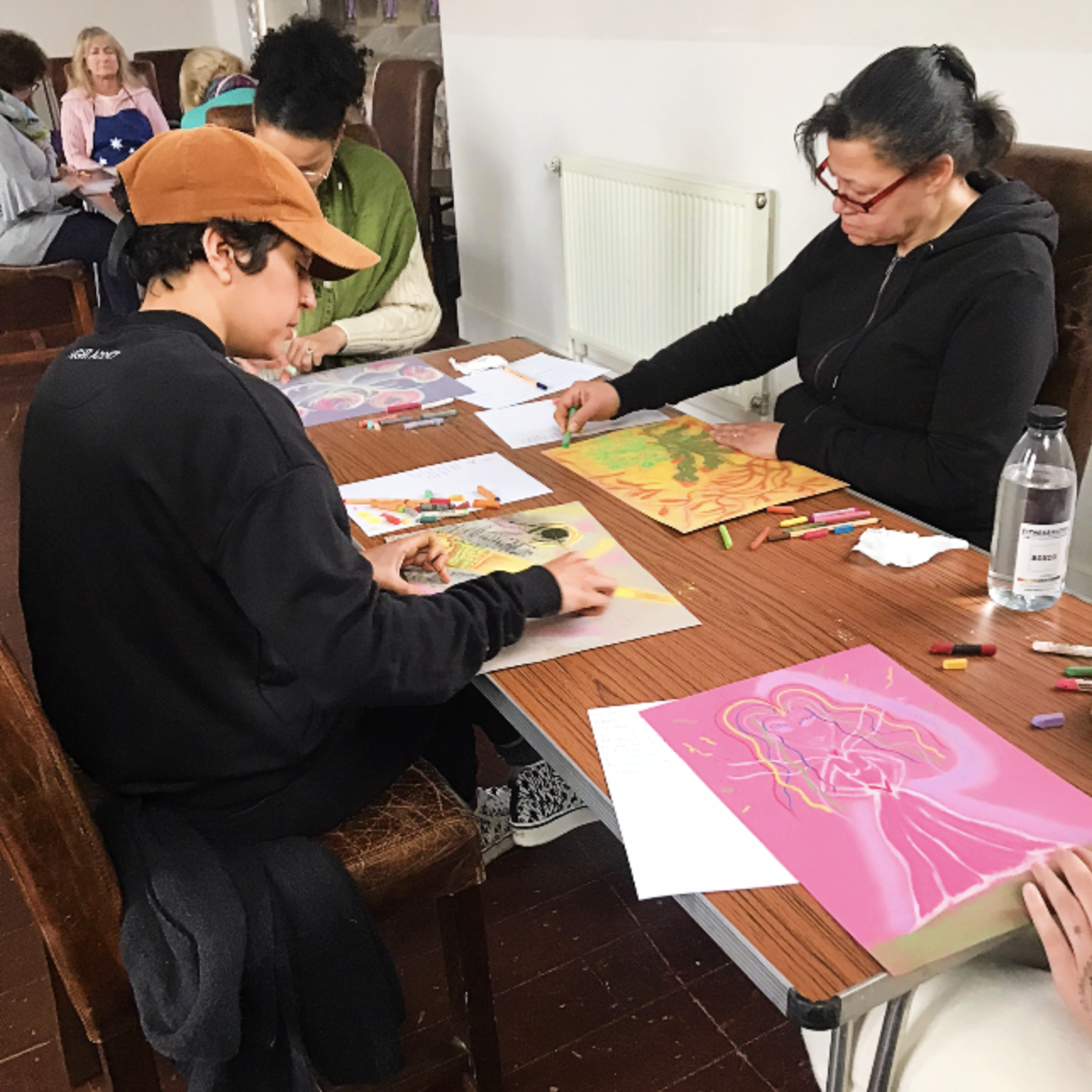 ---
How much does the workshop cost?
The fee is £20 per session,
£5 or £10 concessions to cover some costs
£30 for those that are able to give more to support this work.
After the cost of materials all money will be divided equally between Fay and the Monastery Trust.
Places are limited so please pay as soon as possible to ensure your place.  You will receive a refund if you are unable attend and let me know 36 hours before.
---
How do I book?
Please call the Monastery on 0161 223 3211 to book or email fpbarratt@aol.com
Directions to the Monastery here.
---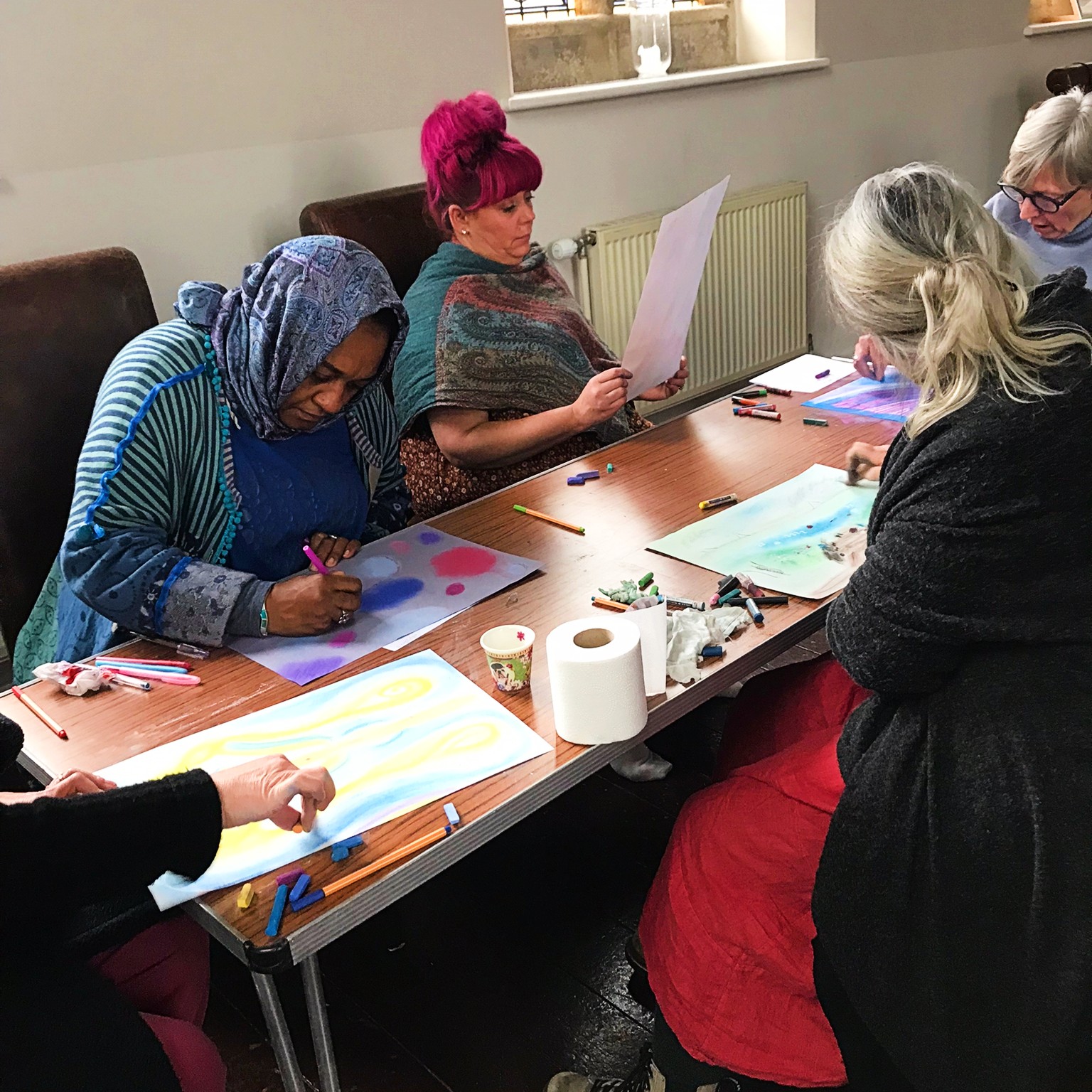 ---
Dates of this year's (2023) monthly workshops
January 22nd
February 19th
March 19th
April  9th (Easter)
May 28th
June 11th
Then
September 17th
October 15th
November 26th
December 17th
---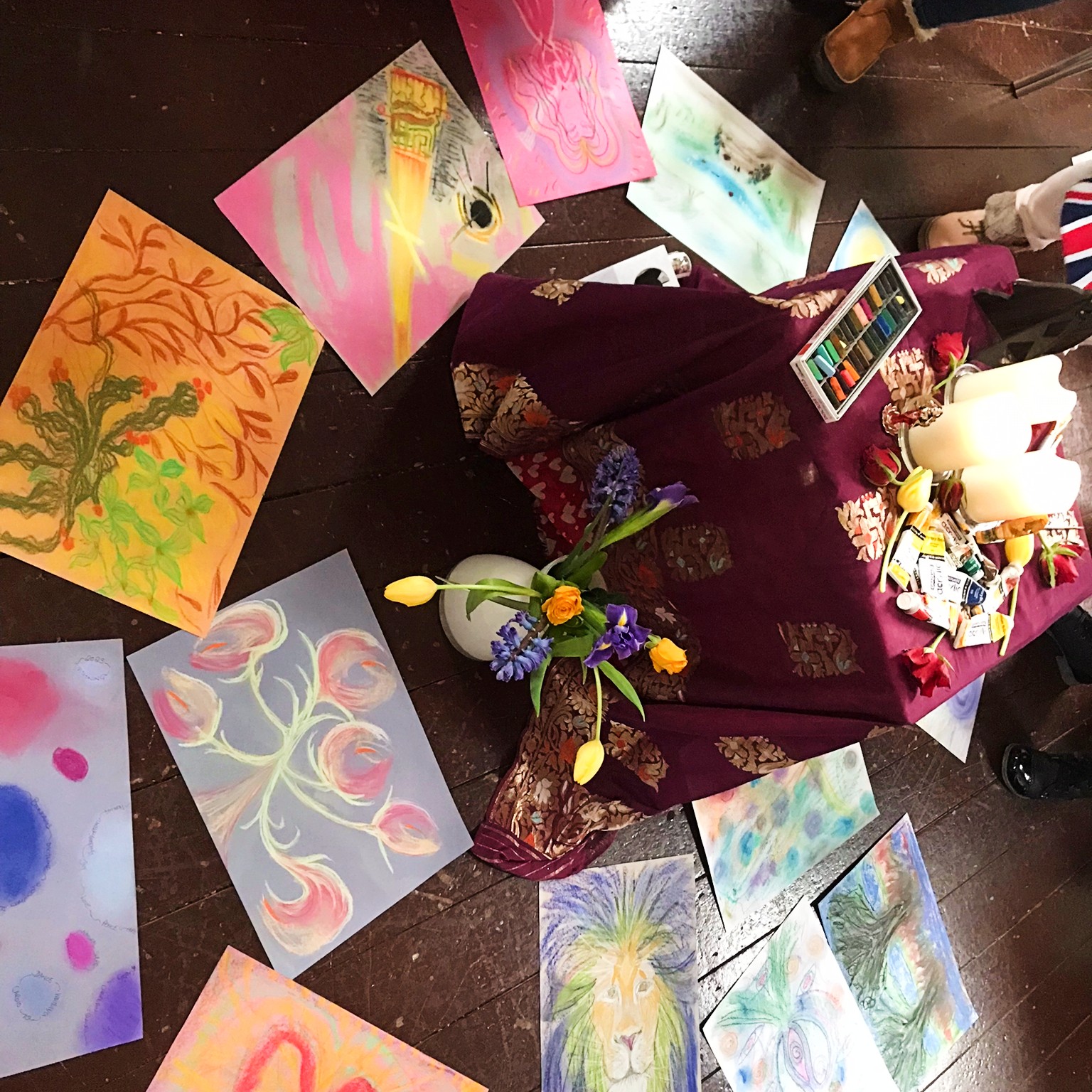 Time

(Sunday) 11:00 am - 12:30 pm
Location

The Monastery Manchester

89, Gorton Lane