There are many types of corporate events and here at Manchester Monastery, we host all of them. Whichever type of corporate event you have in mind, talk to us, tell us your ideas & our award-winning team will ensure everything goes perfectly to plan.
"The feedback from the Executive Team has been really positive this morning, complimenting the food, service and the set up. On a person note, my colleagues and I had a great time and I would like to thank you for your help and to let you know that every member of staff I spoke to were extremely helpful and very professional."

– Gillian Mason, TGH NHS Awards, 10th Nov 2023
Prestigious surroundings for your corporate event
Nothing says 'winning' like holding your event in a prestigious, Grade II listed building and architectural wonder, considered to be the great E W Pugin's architectural masterpiece & loved by HRH King Charles III himself.
Read more about our extraordinary venue here.
Extraordinary light, effects & visuals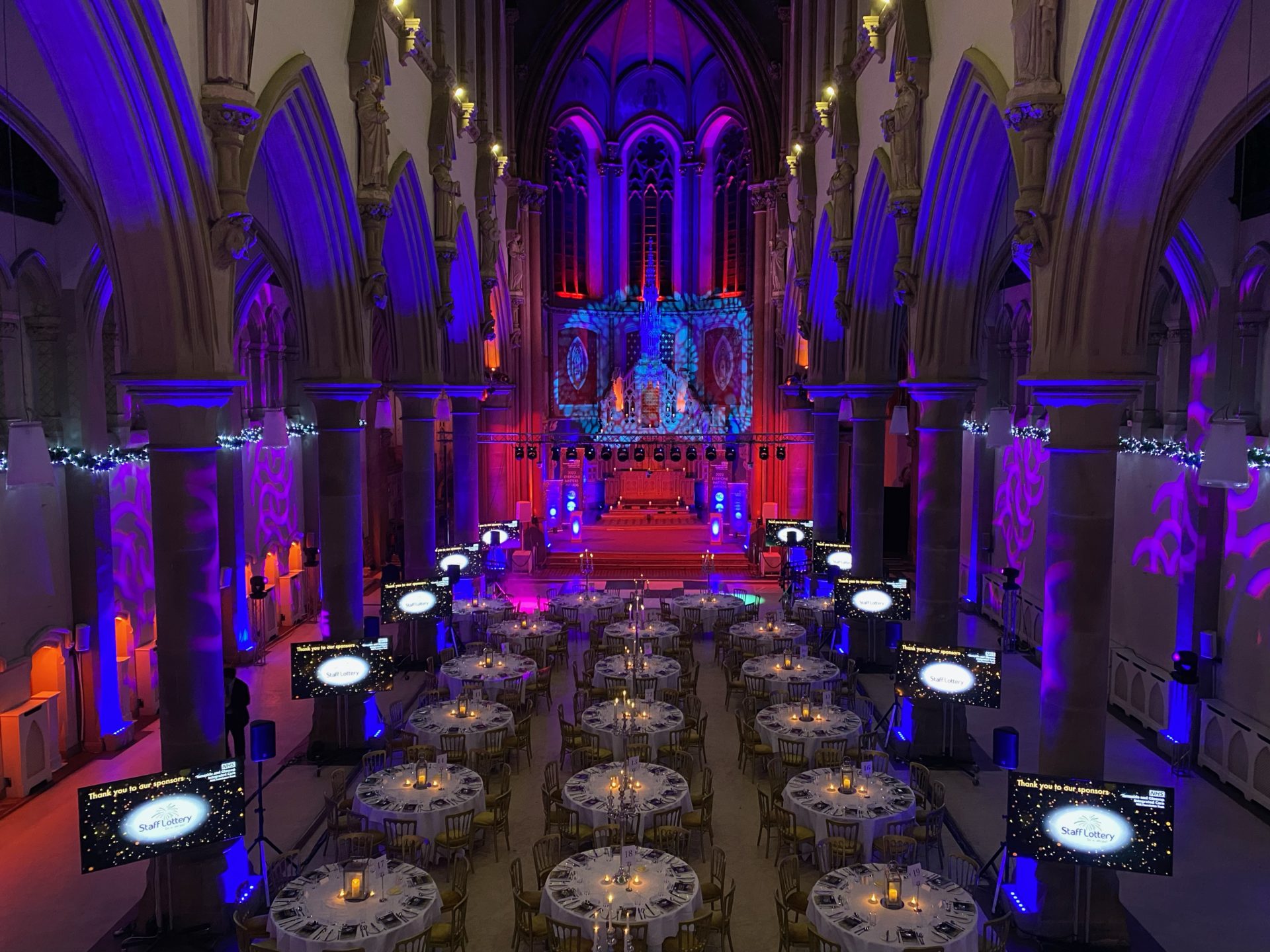 Warm, natural light, deliberately designed by Pugin to stream through the stained glass windows at specific angles, adds a very special ambience to daytime events. For twilight and night-time events, our state-of-the-art lighting rig can transform the space into a spectacular explosion of colour.
Read more about Manchester Monastery's remarkable architecture or contact us for a quote.
Incomparable acoustics for live performance
We regularly host the BBC for live performances and are proud to be home to Manchester's incredible Camerata Orchestra. If awesome acoustics are integral to your live event, talk to us. Our acoustics are legendary, see for yourself.
Team building & corporate networking events
Team building and networking are important activities influencing the success of team strategies in today's corporate environment. Modern teams are increasingly remote, making team building and networking events crucial to an integrated human resources strategy.
When it's essential that your corporate team building or networking event goes exactly according to the brief, talk to us.
Get in touch right here.
Flexible, multi-space corporate event venue
The Monastery offers one of the most versatile spaces in Manchester for corporate events, including incredible flexibility in ensuring plans for the day are just right. Even last-minute adjustments can usually be made if plans change, as we know they sometimes do.
For precise details of those spaces, a PDF of our floor plans is available by clicking here.
Banquets and Awards
Whether a celebratory banquet or honouring an achievement, there is no better place for pride to take centre stage. The splendour of the Great Nave at The Monastery provides a magnificent backdrop for breathtaking banquets, gala dinners and awards celebrations with formal seating for up to 450 guests.
Check out our banquets and awards gallery or contact us for a quote.
Great Tech for Conferences
In ancient days, the wise escaped the workaday world by going on a retreat, taking time out to think clearly. Today we call this concept conferencing.
Our modern-day Monastery has been designed for just that purpose. We can connect an Apple TV to an HD screen, so you can instantly throw up presentations from iPhones or iPads. Our Wifi is free and you can hire our 4D Immersive Pod. Add augmented reality to your event for that extra touch of wow.
Browse our conferencing gallery or contact us for a quote.
Sumptuous Private Dining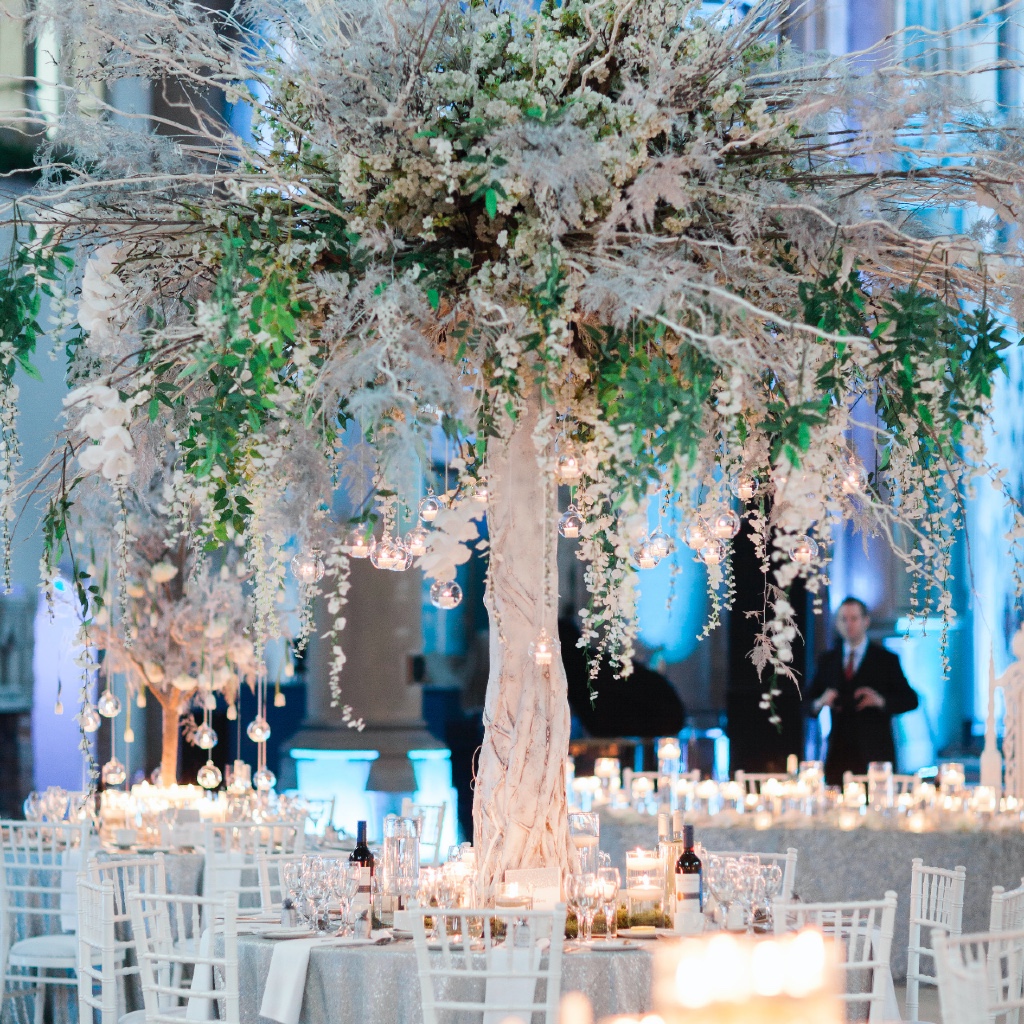 Private dining in the Great Nave is an unforgettable experience. See your guests gasp in awe as this extraordinary space magically transforms to adapt perfectly to your unique event.
Browse our private dining gallery or contact us for a quote.
Well-equipped, Beautifully Organised Meetings
The Monastery's flexible spaces and central garden are ideal for breaking up long work sessions to keep everyone fresh and inspired. Choose from one of our dedicated meeting rooms to suit from 2 to 55 delegates in a variety of flexible styles. For up to 450 delegates (minimum 100 delegates), we recommend the spectacular Great Nave.
Browse our meetings gallery or contact us for a quote.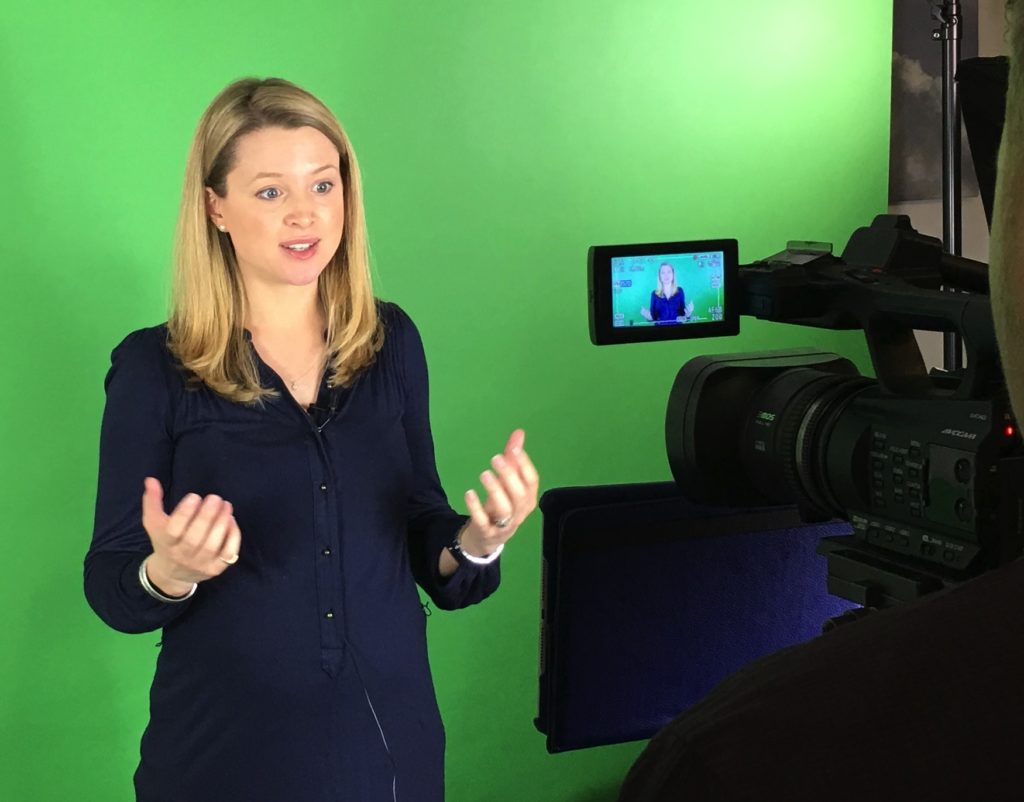 Corporate Social Responsibility
In these enlightened times, many businesses recognise that corporate social responsibility is important to the development of a progressive, ethical business model.
Manchester Monastery is such an ethical business. We are a non-profit, social initiative and every penny generated by our business is reinvested back into The Monastery & its upkeep and maintenance as a, historic building of global importance. A significant percentage is invested in free events, courses and activities for the community.
We're committed to supporting business in their efforts to step up and raise the bar of their own social responsibility too. Find out why CSR is important & how we can help your business achieve its CSR objectives.
Read more about corporate social responsibility here or contact us for a quote.
Charitable Foundation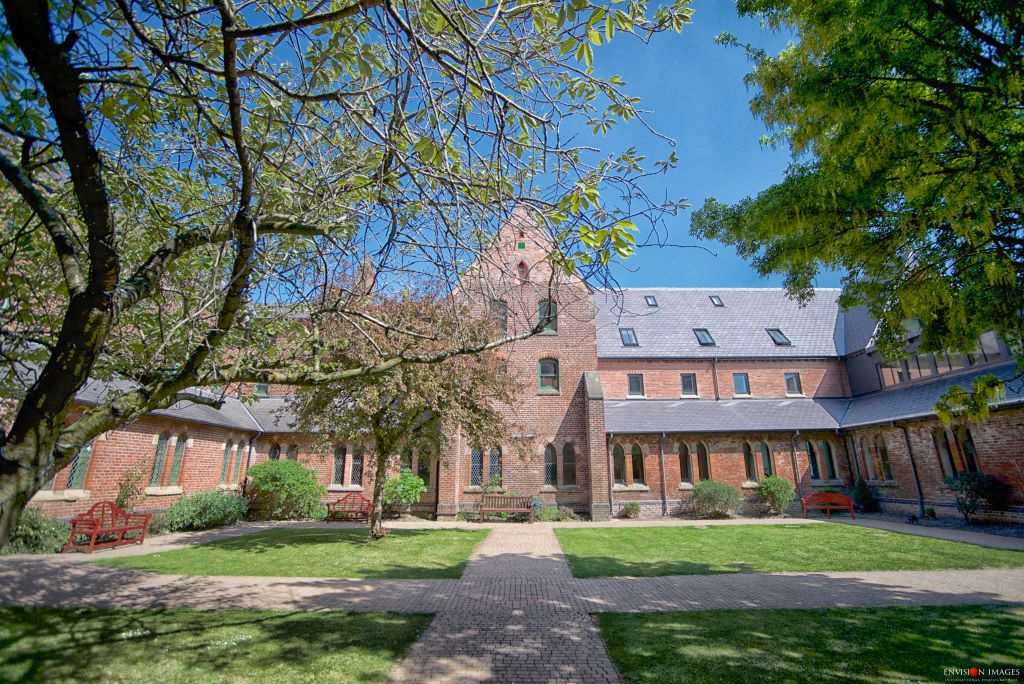 By choosing Manchester Monastery as the venue for your corporate event, you'll be actively supporting our charitable trust and making a real contribution to our community initiatives.
Read more about our charitable trust here.