Manchester's Taj Mahal
Did you know there's a place to visit in Manchester known as Manchester's Taj Mahal and boasting unique rooms & areas to explore?
Quite simply, Manchester Monastery is stuffed to the brim with things that make you go oooo!
Whether you live locally or are a visitor to the region, The Monastery really is something you should see if you're in Manchester. A visit to this hidden treasure is a wonderful thing to do with the whole family and admission is completely free.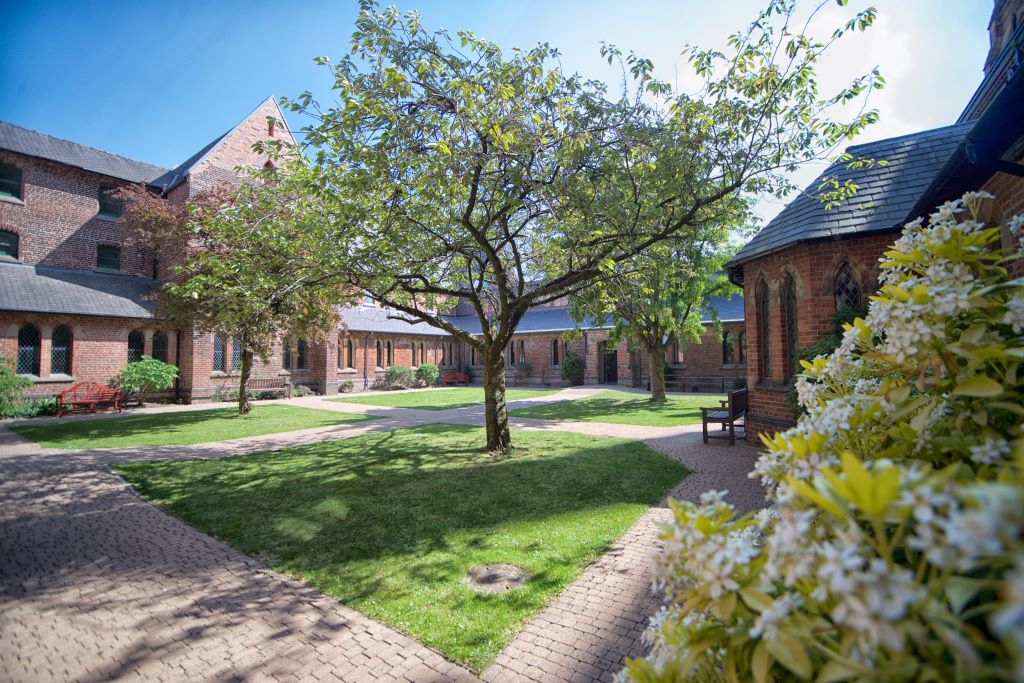 Is The Monastery famous in Manchester?
The Monastery is a famous Manchester landmark, considered to be one of Edward Welby Pugin's great architectural masterpieces. Designed using ancient architectural principles to create stunning effects combining light and sound. People travelling from all over the world visit the Monastery to witness these unique properties for themselves.
Is The Monastery a place I should see if I'm in Manchester?
We'll let our very own Prince Charles answer this one. Testimonial by HRH, The Prince of Wales:
"I find that just being here lifts my spirits and makes me feel that anything is possible."
Many thousands of others say that visiting Manchester Monastery is inspiring and uplifting. We warmly invite you to come and experience the wonderful atmosphere for yourself.
A welcome message from our CEO & Founder, Elaine Griffiths, OBE
Things to do at Manchester Monastery
A typical visit to Manchester Monastery might include a tour of the building.  You'll hear the incredible story of its origins, tragic demise and subsequent rescue and restoration by our Charitable Trust and community of volunteers.
Tour highlights include the truly magnificent Great Nave, the Cloisters and the peaceful Monastery Garden.
Our guided tours are popular, so please pre-book.  Group visits are welcomed and can be booked in the same way.
Visit the Monastery gardens
The Monastery is designed around a soulful central garden. Calm, peaceful and verdant, the garden is enclosed by the cloisters and provides a space for quiet reflection. If you're lucky during your visit, you might get to see our signature flower, the Lichfield Angel in bloom.
It's a beautiful place to visit, seating is provided and outdoor dining is positively encouraged, weather permitting.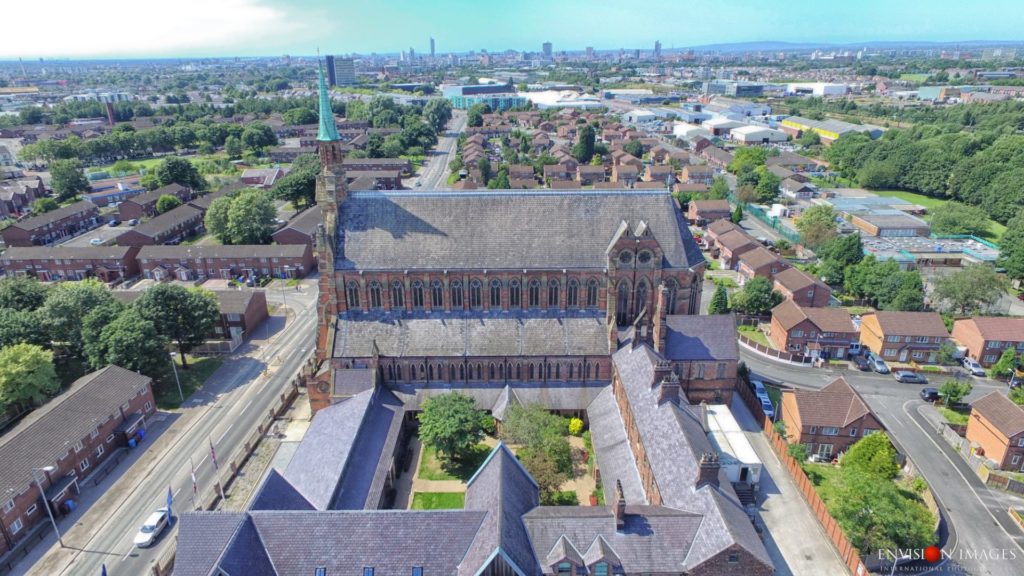 Recharge at our Welcome Café
Take your pick from a selection of scrumptious sandwiches, mouth-watering cakes, and healthy snacks at our Welcome Café. We'll be happy to serve you a range of refreshments and delicious food cooked with love and served with soul.
Eat inside or feel free to sit out in the beautiful Monastery gardens. If you're in a rush, we'll even organize a take-away box for you.
Opening hours are from 10am until 4pm Sunday to Thursday.
Join us for a silent, 1 hour meditation
Each day, from Sunday – Thursday, there will be 1 hour of silence, from 12-1pm. This event is open to all and free of charge.
Read more about our silent meditation right here.
Directions, opening hours & accessibility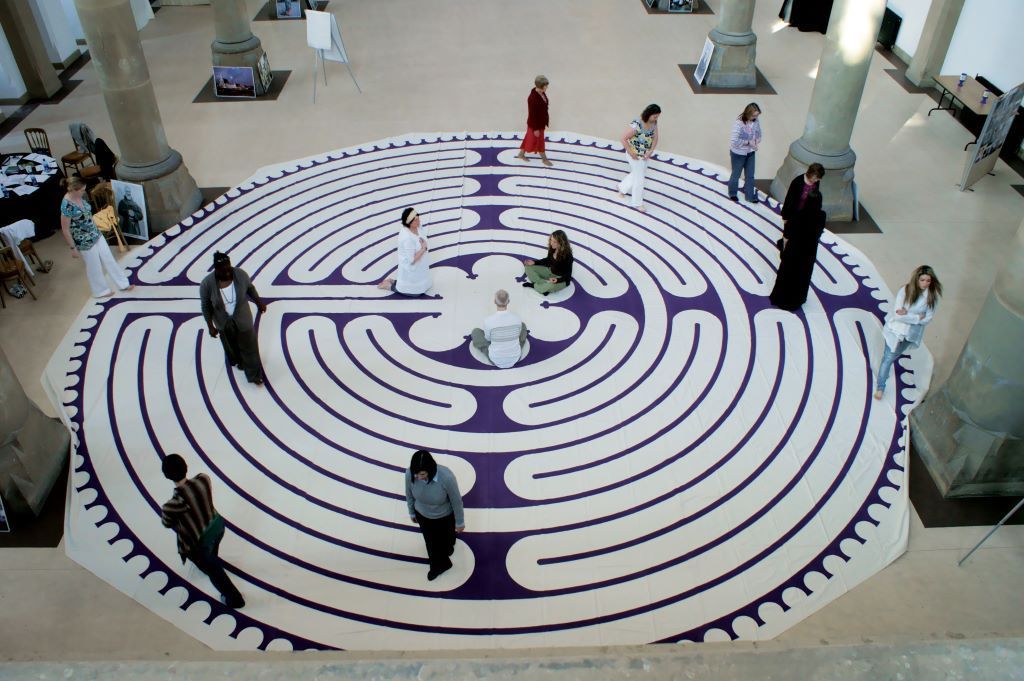 The Monastery is open to the public on Sunday, Monday, Tuesday, Wednesday and Thursday each week between 10am and 4pm.
Occasionally, we must close the nave for special events.  Please check availability before travelling.
The Monastery is closed to the public each Friday and Saturday, as this is when we host weddings and other private events.  These events pay for the upkeep of the site and help us to conserve and maintain this architectural gem.
We are fully accessible for wheelchairs and buggies. There are accessible toilets available throughout the building with baby changing facilities available on the ground floor.
Our disabled access and facilities are award-winning.
The Monastery is a ten-minute drive from Manchester City Centre and there is a free, on-site car park with ample space. You can also get here by train or bus from Manchester Piccadilly.
Donations to help support the preservation of this important Victorian building are always gratefully received.
---