A unique venue for LGBTQ+ weddings in Manchester
At Manchester Monastery we have always welcomed LGBTQ+ weddings. We are a gender-friendly wedding venue and we want your whole journey with us to be a magical part of the process.
Our stunning, multi award winning venue is a grand and romantic setting, and our attention to detail and service is second to none. We have atmospheric lighting and live streaming capability in this breathtaking historic setting.
Whether you want to shake it up and throw the rule book out of the window or you want a more traditional feel, we want to make the day unforgettable and truly yours.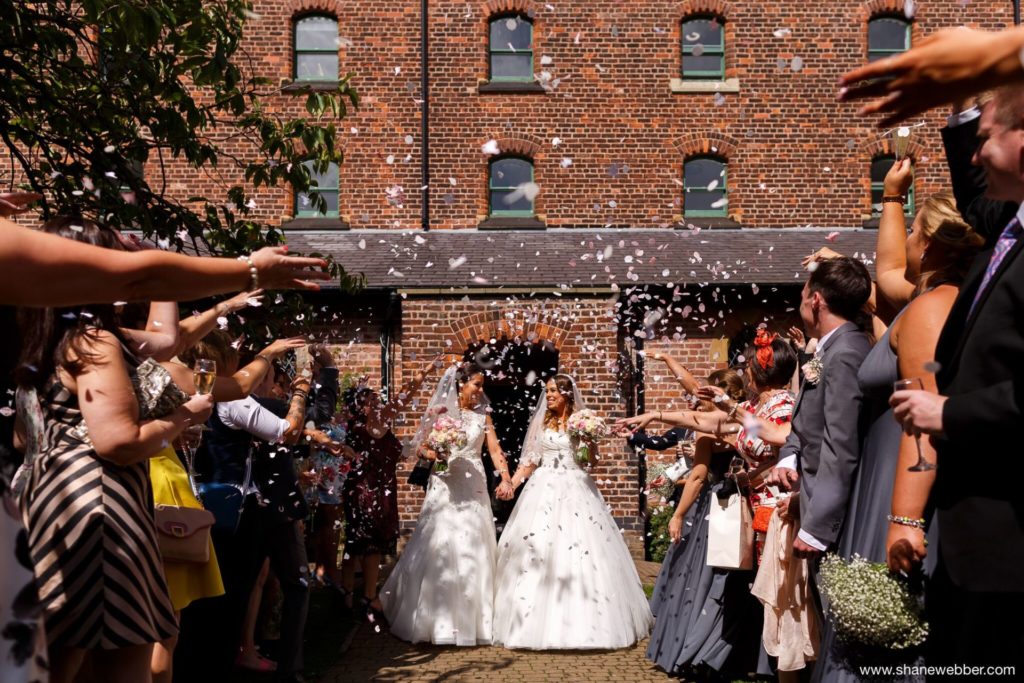 Looking for the best place to get married in Manchester?
In fact, we just won Best Manchester Venue 2021 at the North West Wedding Awards. You can read more about that right here.
We're 10 minutes from the city centre – an accessible location with a huge free car park. Great for guests visiting Manchester and well placed if you want to carry on the party in the Gay Village.
If you'd like a rural retreat and the countryside calls, many beautiful hotels are a short drive away. The airport is nearby too, so it's easy for guests flying in or for you to jet off on honeymoon.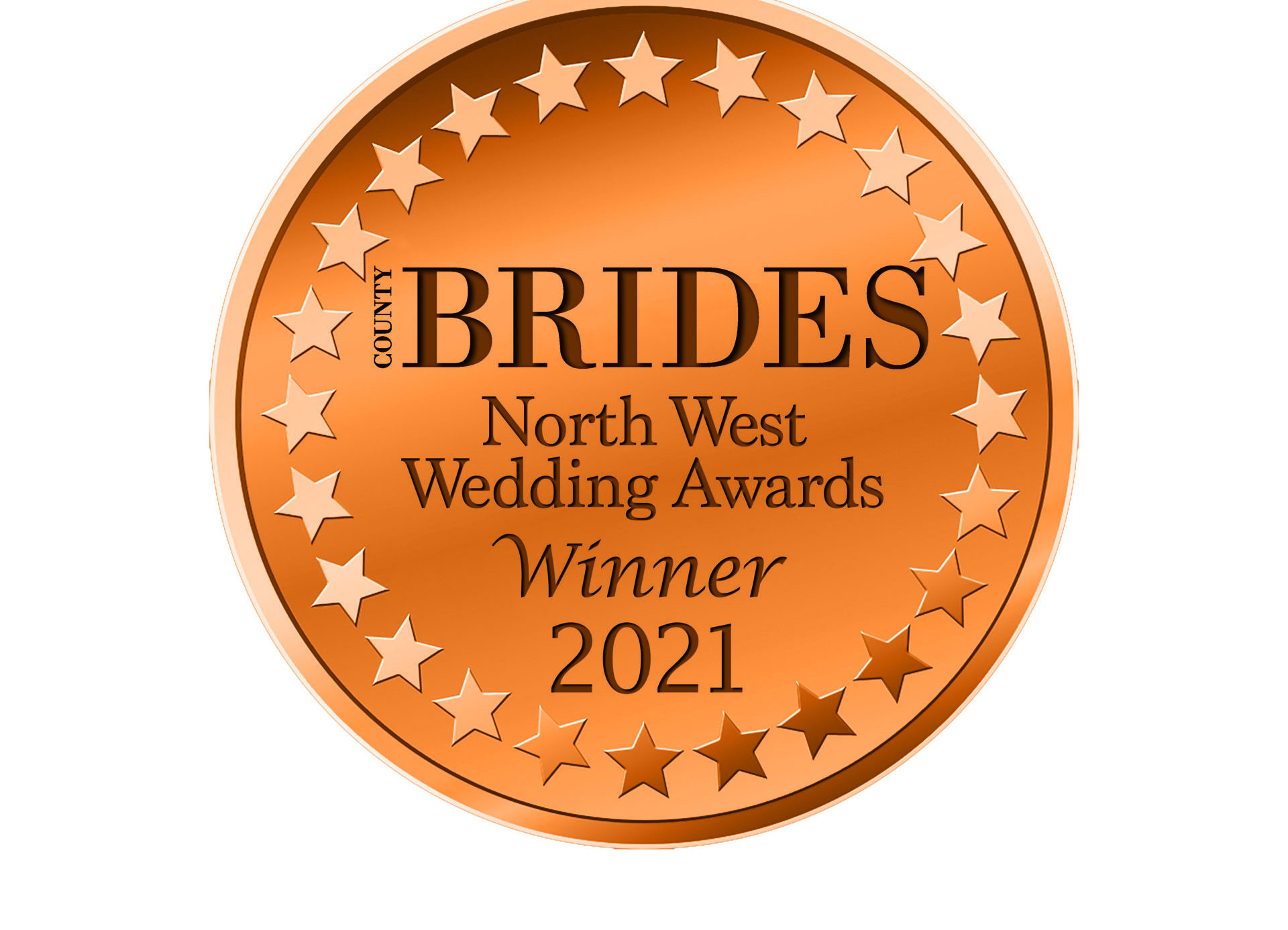 An ethical wedding venue in Manchester
We're a Charitable Trust and profits from your booking help to support:
Our work to protect and conserve this inspiring Manchester landmark
Our multiple charitable initiatives for Greater Manchester and beyond
The African Rainbow Family charity is based here. They support LGBTQ+ people of African and BAME heritage seeking asylum in the UK.
Free counselling for the people of Manchester
The Manchester Camerata Orchestra also lives here. Have a look at the LGBTQ+ coming out story they filmed in the Great Nave, Untold- 'Caroline'.
LGBTQ+ History and Heritage
Our rich LGBTQ+ history and heritage is one big reason to get married in Manchester, a city which has played a big part in campaigning for the equality of the LGBTQ+ community in the UK.
Victorian Manchester had a drag scene. Back in 1880, men attended a fancy-dress ball at the Temperance Hall in Hulme. The music and covered windows brought the event to the attention of the police. They raided the ball and arrested 47 men.  Many of the men arrested were wearing women's clothing.
In the fifties, The Union pub on the corner of Canal Street was a popular place for gay people to meet (with its obscured glass windows). Canal Street became the centre of Manchester's renowned Gay Village. Sixties Manchester was the birthplace of the Campaign for Homosexual Equality and the first gay and lesbian bars opened. There was tireless campaigning in Manchester through the 80s and 90s.
We are SO proud of our LGBTQ+ community.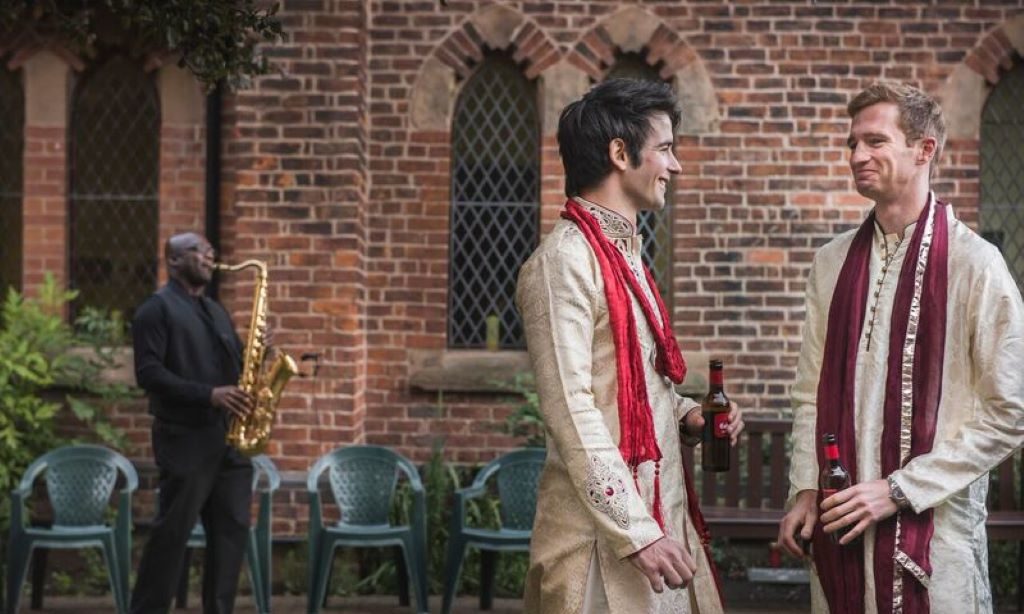 "We both had an amazing time and so did all our guests. Many complimented on how fantastic the venue was…Thank you to our wedding coordinator and the operations manager, both did a great job overseeing things on the day."
Chloe & Ash