Join Us for Food and Drink at the Welcome Café
Open Sunday-Thursday, 10am-4pm
Our Welcome Café is the place to get food and drink here at Manchester's modern-day Monastery. We're open from 10am-4pm (Sunday-Thursday) and offer you the perfect place for: morning coffee, a light lunch, afternoon tea or a meeting. Enjoy a wide selection of homemade food in a delightful setting and take advantage of our free WIFI. Vegetarian and vegan options available.
Locally Run by Gorton Folk – Catering by Amanda's
Amanda and her team who run our Welcome Café are part of the history of our incredible building and ran the Trust's original 'community café' at The Angels Community Centre many years ago. After building a very successful catering business, we're thrilled to welcome back Amanda, Nathan, Paddy and their friendly and passionate team still dedicated to nourishing you with  food cooked with love and served with soul.
Tearoom Tuesdays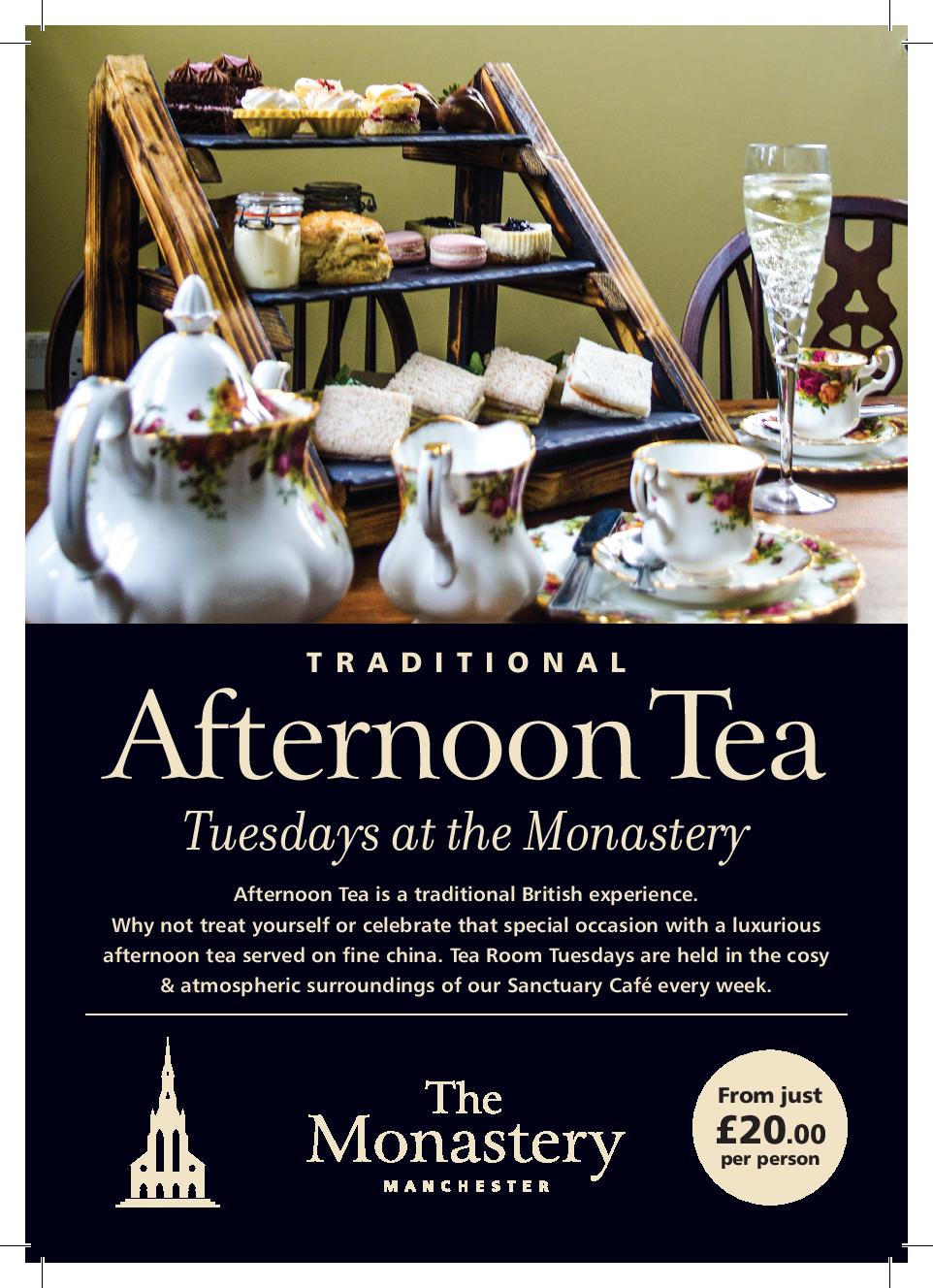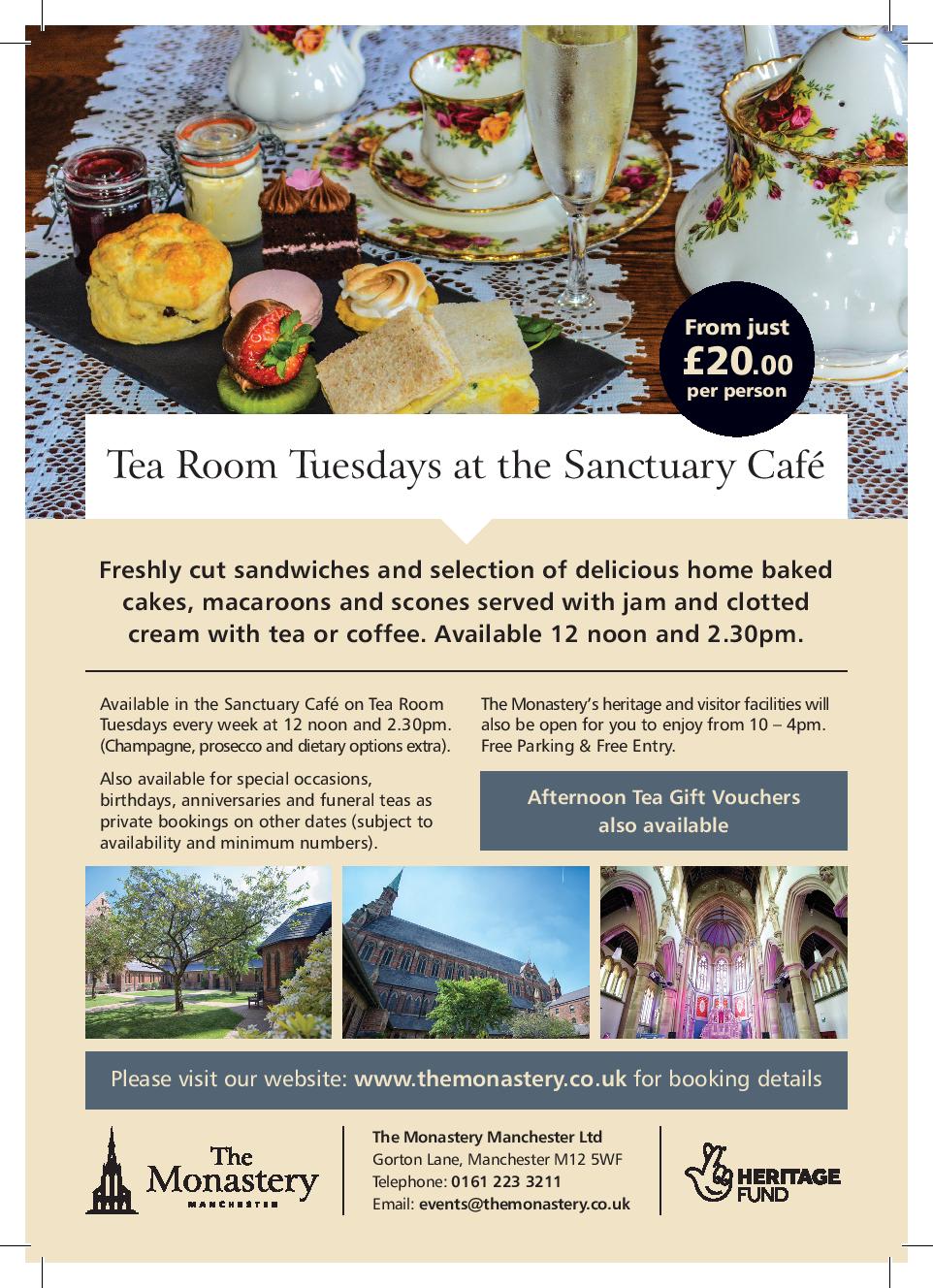 Enjoy the elegance of a lovingly created afternoon tea here at Manchester's modern-day Monastery – a traditional British experience. Afternoon tea on Tuesdays must be booked in advance. Find more information and booking details here.
'Really lovely Afternoon Tea in every way. Hope to be back soon.'   

'Lovely setting, lovlier food.'   Dorothy and Kate, 2 November 2021
You can call (0161) 223 3211 to either enquire or book, or contact us right here.