A beautiful place to study in Manchester
If you're interested in alternative education in Manchester, then our beautiful Pugin-designed building is the perfect place to study. There is something about the awe-inspiring building, the beautiful values of the Franciscan monks, who originally lived here, and the grandeur of the aims of The Modern Day Monastery, that instantly invoke inspiration & curiosity.
Within this vast building, you'll find many wonderful spots to study in. There are tables in The Monastery Café and in The Sanctuary Café to study or work. You can take advantage of our fabulous hot-desk service with WIFI, which is available to book at reception, along with gorgeous tables in the healing gardens to ponder away to your heart's content. Or for those of you looking for even more inspiration you could book a seat in The Wisdom Library filled with rare and fascinating books to browse and be inspired by.

Alternative Education
Traditional schooling is often designed primarily around academic achievement, however not everyone is good at traditional subjects like English and Maths. At The Monastery we are dedicated to providing a space that celebrates diversity, creativity and the uniqueness and talents of every individual. We have previously ran the Soulful School's program, The Enchanted Child work and are now running play-schemes in the performance arts and creating play-spaces at The Monastery that nurture the well-being of our children and their parents.
Many children grow into adults that feel that education and study were not for them and struggle with confidence as a result. Or, many adults feel that there were limits to what is taught within Universities. We want to provide study opportunities at The Monastery that empower, inspire and widen the awareness and consciousness of our students.
For example, whilst the business of schools and universities might be intelligence, we are interested in nurturing wisdom. Whilst the spiritual element might be side-lined in schools or universities, spirituality in its many myriad forms is the business of a modern-day monastery.
We step forward as springboard to explore, and also as a bridge between; science and spirituality, eastern and western wisdom, ancient and modern thought. Moreover, we invite and welcome you to step on to a path of self-empowerment to find more meaning and purpose in life and to gain an incredible self-knowledge.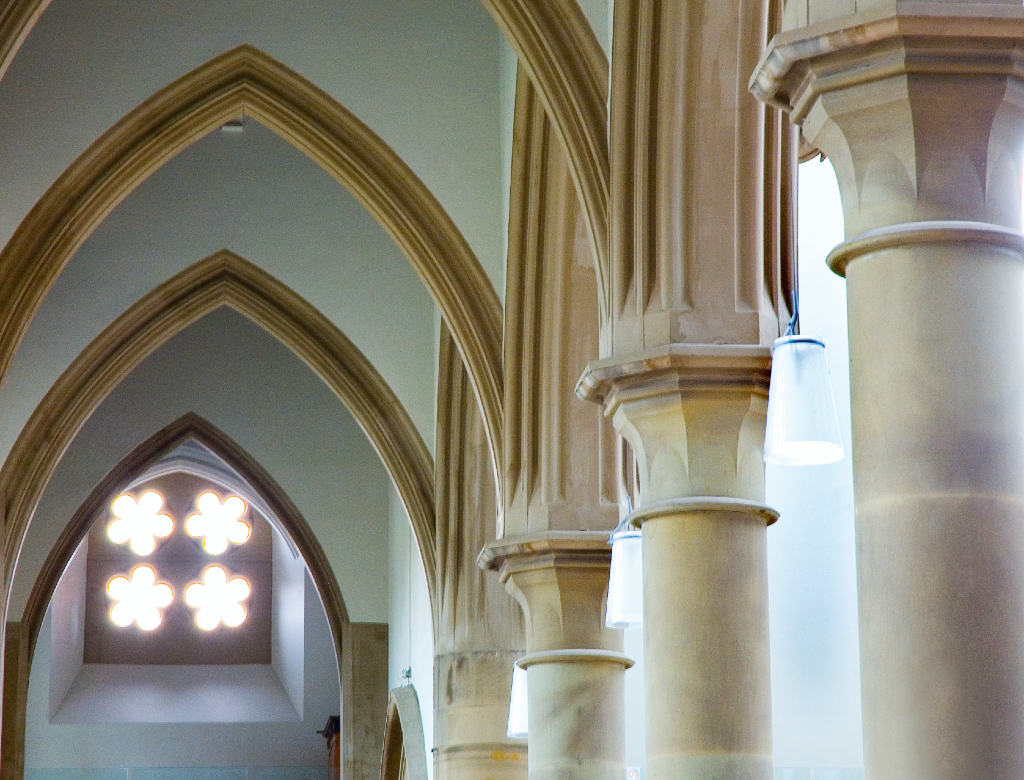 Inspiring courses
Our building steeped in heritage naturally invokes big questions about where we have come from, where we are now and where and where we are going. It is a natural and inspiring place to consider and contemplate life and to question and explore meaning and purpose. For us to learn together the Art of Living Well, whether there is more to life than meets the eye and for us to gain self-knowledge, construct meaningful lives and learn to make deeper connections to each other and the world we live in.
Studying not only broadens our minds and improves our lives, it increases our confidence, competence and self-esteem. It allows us to meet new friends with common interests. A modern-day monastery is the place to come to 'know thyself' and then go forward to thrive in life.
The School of Contemplation
The School of Contemplation here at Manchester's modern-day Monastery, is offering a range of courses starting in September 2021. If you're interested in The Big Questions in life – who am I? Is there a God? What is the meaning of life?- then you can listen for free to Dr Jeannine Goh's webinars on the Big Questions and/or join her Practical Philosophy study group.
In September, The School of Contemplation will be partnering with Ubiquity University to create the first ever Certificate course in Modern-day Mysticism.

The Magazine
If you are looking to get involved but are not quite ready to start a course, a great place to start is our very own magazine. Here you will find a whole range of wonderful articles, links and blogs to get stuck into. The magazine explores science, spirituality, philosophy, history and health.
The Wisdom Library & Study Centre
The Wisdom Library and Study Centre is a specialist reference library and archive, with subject matters often outside the realms of those covered in public and university libraries.
It's open for browsing and study currently by appointment only.