thu09nov1:00 pm2:00 pmYoga with StefNourish your body, mind and spirit with Thursday yoga here at Manchester Monastery1:00 pm - 2:00 pm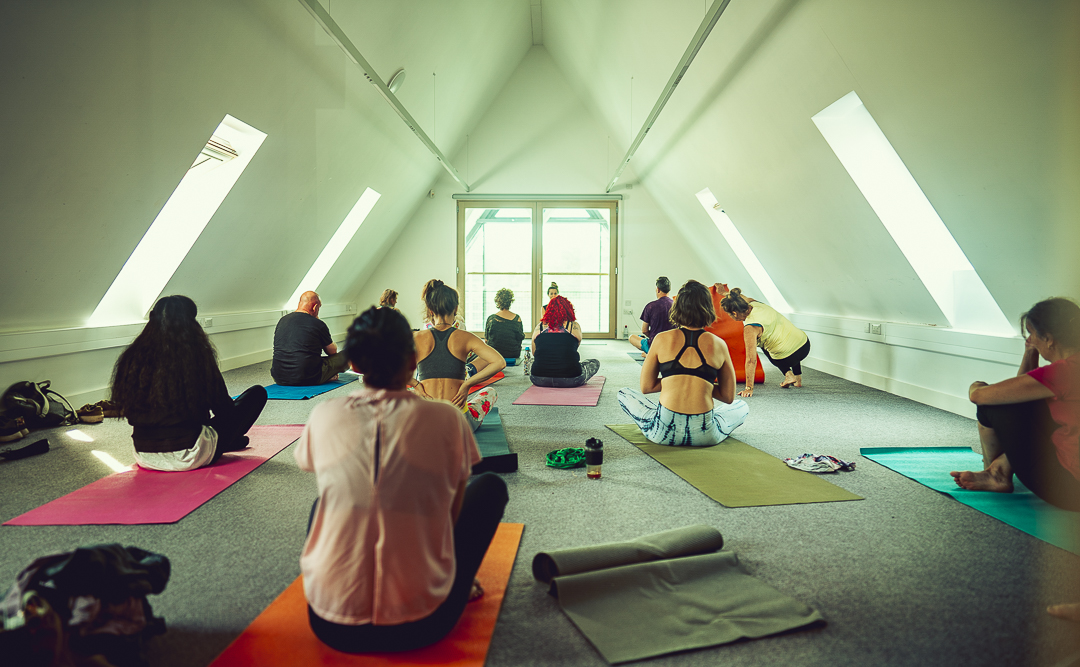 Event Details

Join us each Thursday at the Monastery, Manchester for a soul and body nourishing dose of yoga with expert teacher, Stef.

Stef will be right here at the Monastery every Thursday afternoon from 1 – 2pm, leading the class and bringing his many years of acclaimed yoga teaching practice to the beautiful surroundings of the Sanctuary.
What kind of yoga can I expect?
Stefan taught and practiced yoga for 16 years and realised there is no need for intense stretching to experience great benefits. You will be guided through careful movements which detangle the nerves and improve circulation leading to increased sense of wellbeing.
Will I need any special clothes or equipment?
Stefan recommends doing the class on an empty stomach with comfortable clothing that allows for easy movement. If you have injuries which make getting up and down from the floor difficult, the movements can be adapted to work on a chair.
You don't need to have any experience to join in with this class, it's designed for all levels and everyone is welcome.
How will I benefit?
This form of yoga is particularly good for relieving anxiety, improving sleep and helping you cope better with daily stresses. It's particularly great for decompression of tense muscles caused by working at a desk.
Regular yoga is proven to decrease stress whilst benefiting the mind, body and spirit. When combined with the magnificent surroundings of the Monastery, this regular Thursday afternoon yoga session promises to be very special indeed.
You can either drop in to the session, or book block lessons in advance. Numbers will be limited, so we do recommend booking in advance to be sure we can accommodate you.
---
Stefan's classes cost:
£75 for a block of 10 classes
OR £10 per single class 
OR £5 per class concessions (unwaged or on benefits)
To attend a single class, simply pay at reception (no booking fee).
To book a block of 10 classes, contact Stefan directly on stefanpod@gmail.com
---
Refreshments and snacks will be available in our lovely café afterwards.
We hope to see you there 🙂
Time

(Thursday) 1:00 pm - 2:00 pm
Location

The Monastery Manchester

89, Gorton Lane
Future Event Times in this Repeating Event Series
30th november 2023 1:00 pm7th december 2023 1:00 pm14th december 2023 1:00 pm21st december 2023 1:00 pm4th january 2024 1:00 pm11th january 2024 1:00 pm18th january 2024 1:00 pm25th january 2024 1:00 pm1st february 2024 1:00 pm8th february 2024 1:00 pm15th february 2024 1:00 pm22nd february 2024 1:00 pm29th february 2024 1:00 pm7th march 2024 1:00 pm14th march 2024 1:00 pm21st march 2024 1:00 pm28th march 2024 1:00 pm4th april 2024 1:00 pm11th april 2024 1:00 pm18th april 2024 1:00 pm25th april 2024 1:00 pm2nd may 2024 1:00 pm9th may 2024 1:00 pm16th may 2024 1:00 pm23rd may 2024 1:00 pm30th may 2024 1:00 pm6th june 2024 1:00 pm13th june 2024 1:00 pm20th june 2024 1:00 pm27th june 2024 1:00 pm4th july 2024 1:00 pm11th july 2024 1:00 pm18th july 2024 1:00 pm25th july 2024 1:00 pm1st august 2024 1:00 pm8th august 2024 1:00 pm15th august 2024 1:00 pm22nd august 2024 1:00 pm29th august 2024 1:00 pm5th september 2024 1:00 pm12th september 2024 1:00 pm19th september 2024 1:00 pm26th september 2024 1:00 pm3rd october 2024 1:00 pm10th october 2024 1:00 pm17th october 2024 1:00 pm24th october 2024 1:00 pm31st october 2024 1:00 pm7th november 2024 1:00 pm14th november 2024 1:00 pm21st november 2024 1:00 pm28th november 2024 1:00 pm5th december 2024 1:00 pm12th december 2024 1:00 pm19th december 2024 1:00 pm