tue07nov2:00 pm3:00 pmSacred Drumming CircleThis meditation, sharing circle and sacred drumming session is a space of deep healing and freedom of expression2:00 pm - 3:00 pm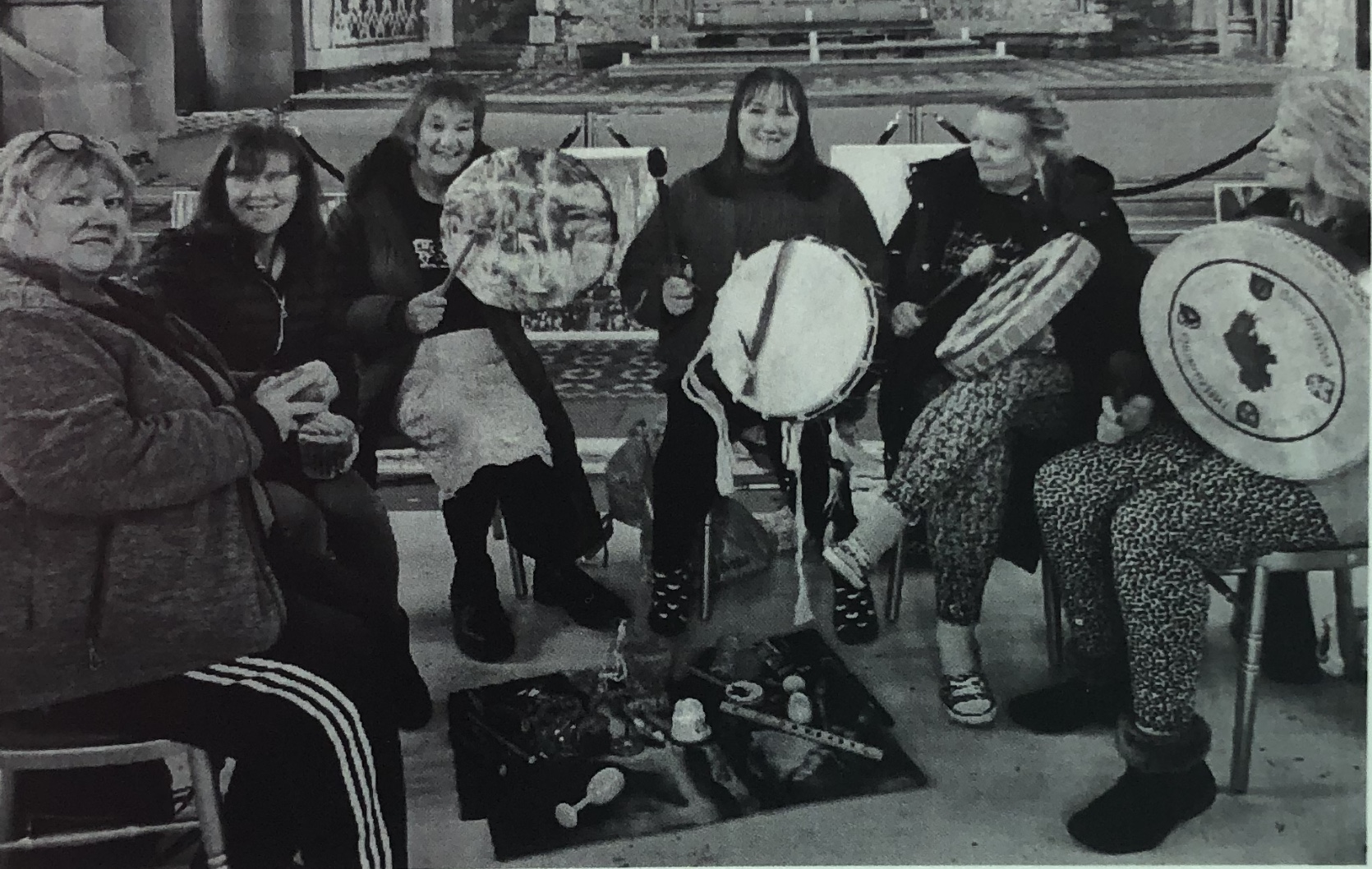 Event Details
Sacred drumming circle with Christine Linaker
Every Tuesday 2-3pm at the Monastery
Christine will begin the session by leading a grounding and connecting mediation, followed by a sharing circle, before beginning our soulful, sacred drumming.
This is a space of deep healing and freedom of expression.
You're warmly invited to join our small group and enjoy this beautiful sacred space together.
---
Will I need any special clothes or equipment?
No experience needed and drums are available to borrow.
---
How much does it cost to participate?
Suggested donation 5 pp.
---
Directions to the Monastery here.
Time

(Tuesday) 2:00 pm - 3:00 pm
Location

The Monastery Manchester

89, Gorton Lane
Future Event Times in this Repeating Event Series
5th december 2023 2:00 pm12th december 2023 2:00 pm19th december 2023 2:00 pm9th january 2024 2:00 pm16th january 2024 2:00 pm23rd january 2024 2:00 pm30th january 2024 2:00 pm6th february 2024 2:00 pm13th february 2024 2:00 pm20th february 2024 2:00 pm27th february 2024 2:00 pm5th march 2024 2:00 pm12th march 2024 2:00 pm19th march 2024 2:00 pm26th march 2024 2:00 pm2nd april 2024 2:00 pm9th april 2024 2:00 pm16th april 2024 2:00 pm23rd april 2024 2:00 pm30th april 2024 2:00 pm7th may 2024 2:00 pm14th may 2024 2:00 pm21st may 2024 2:00 pm28th may 2024 2:00 pm4th june 2024 2:00 pm11th june 2024 2:00 pm18th june 2024 2:00 pm25th june 2024 2:00 pm2nd july 2024 2:00 pm9th july 2024 2:00 pm16th july 2024 2:00 pm23rd july 2024 2:00 pm30th july 2024 2:00 pm6th august 2024 2:00 pm13th august 2024 2:00 pm20th august 2024 2:00 pm27th august 2024 2:00 pm3rd september 2024 2:00 pm10th september 2024 2:00 pm17th september 2024 2:00 pm24th september 2024 2:00 pm1st october 2024 2:00 pm8th october 2024 2:00 pm15th october 2024 2:00 pm22nd october 2024 2:00 pm29th october 2024 2:00 pm5th november 2024 2:00 pm12th november 2024 2:00 pm19th november 2024 2:00 pm26th november 2024 2:00 pm3rd december 2024 2:00 pm10th december 2024 2:00 pm