sun03apr11:00 am4:00 pmMOMM Self Care Sunday: The Spirit of Bee-ingJoin MOMM for a day immersed in healing sound, movement, meditation, companionship, and lightness of being.11:00 am - 4:00 pm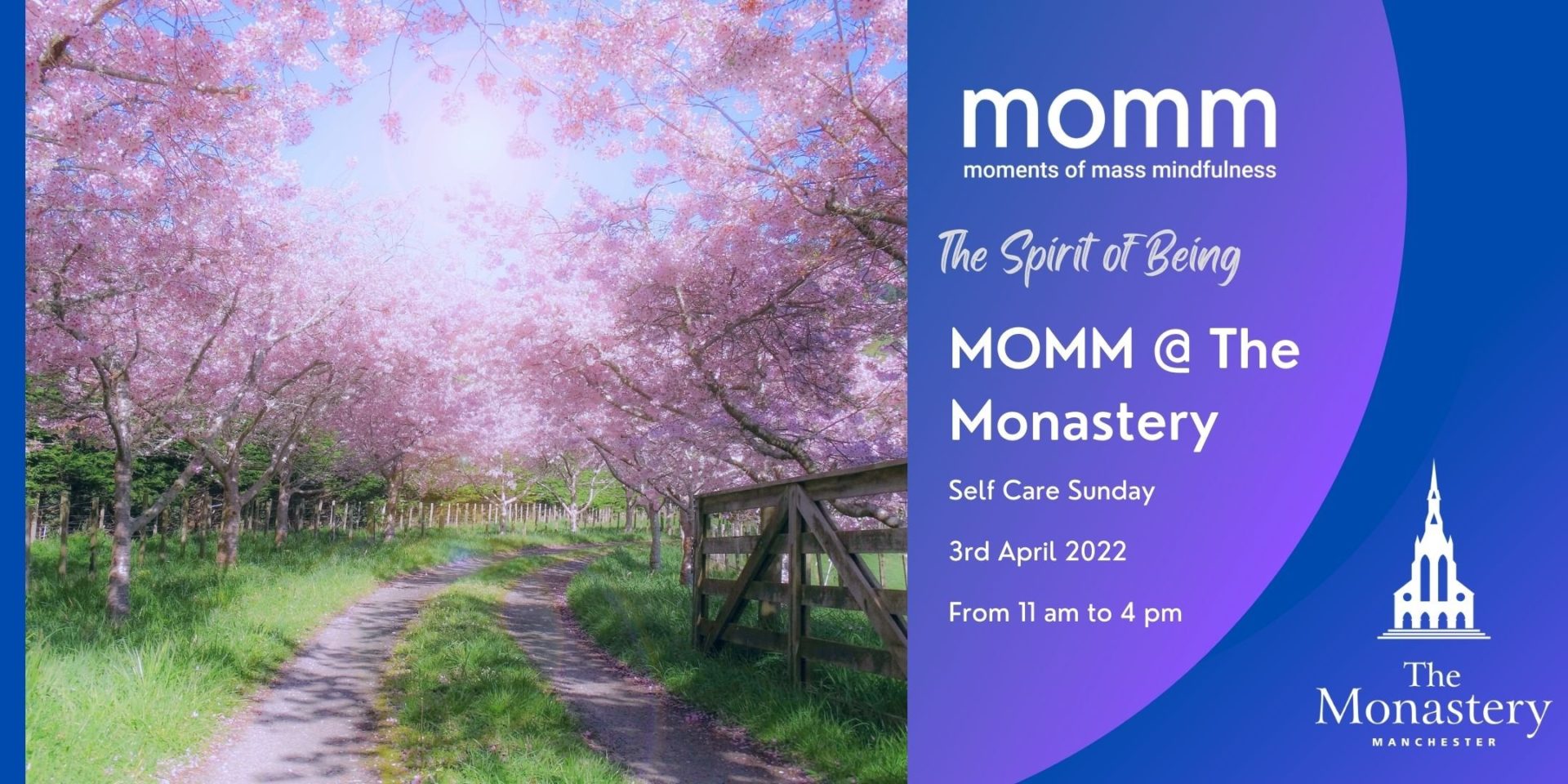 Event Details
"For a second, close your eyes and picture this: people from around the world assembled in mass meditation sitting shoulder-to-shoulder in a shared moment of silence, their eyes closed and minds free from any cultural or religious differences. Welcome to MOMM – moments of mass mindfulness."
MOMM holds a monthly self care day here at the Monastery, on the 1st Sunday of each month. This soulful event is focused on peace whilst building community and connection.
MOMM is an opportunity to collaborate and create powerful change and you're warmly invited to join us on Sunday, April 3rd, from 11am-4pm to celebrate…
The Spirit of Bee-ing
As we continue our awareness of the emergence of Spring and Nature is Love, we expand into being, present in oneself (it's an inside job!) and explore the consciousness of Mother Nature through our beautiful regenerative friends, the bees.
The bee, emblem of Manchester and the interconnectivity of all Mother Nature's creations is explored at this Self Care Sunday event MOMM @The Monastery.  The peaceful honey bee, essential for environmental well-being of our healthy and diverse food supply depends on the honey bee. Come and BE part of a beautiful peaceful yet active day of movement, music, convivial conversation and a global meditation on bee-ing.
We look forward to being together again.
---
---
Join Peggy Foster for Qi Gong, Christian Platt for an immersion in sound from crystal bowls, drums and many wisdom tradition instruments, meditation practice with Christian Cole and inspiring conversation about nature & love with Sue Cooper & Gill Harbach.
---
What can I expect?
We join together to spend a day immersed in healing sound, movement, meditation and companionship.
---
How much does it cost to attend?
Tickets to the physical event are just £15 for the whole day including all activities and a vegetarian lunch.
To book tickets for the physical event at the Monastery click here.
If you'd love to join in but can't physically be with us on the day, you can join us on Zoom for free.
To pre-register for Zoom and join us online, click here.
We're very much looking forward to being together again, see you on Sunday.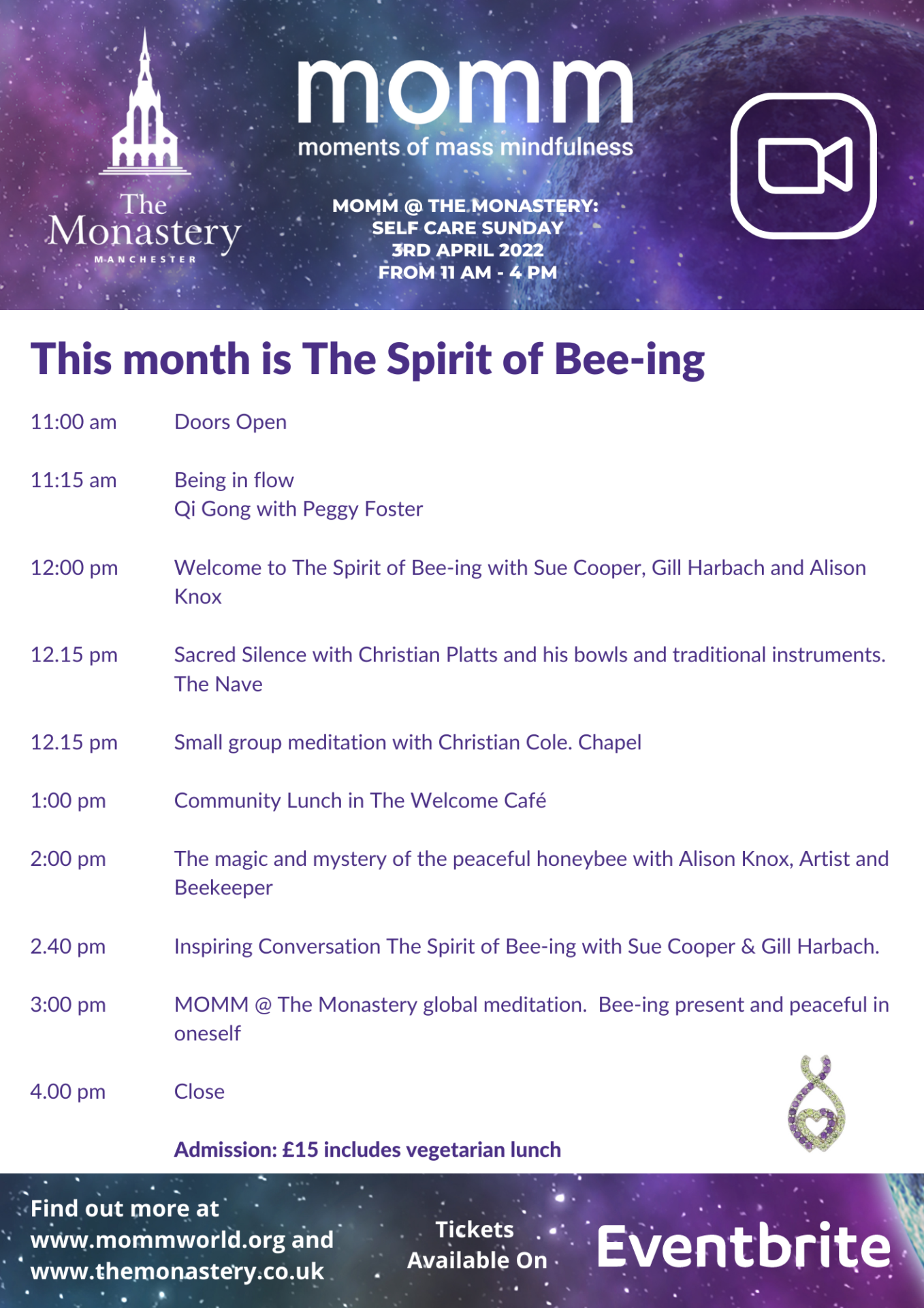 Time

(Sunday) 11:00 am - 4:00 pm
Location

The Monastery Manchester

89, Gorton Lane