sun03jul11:00 am4:00 pmMOMM Self Care SundayJoin MOMM for a day immersed in healing sound, movement, meditation, companionship, and lightness of being.11:00 am - 4:00 pm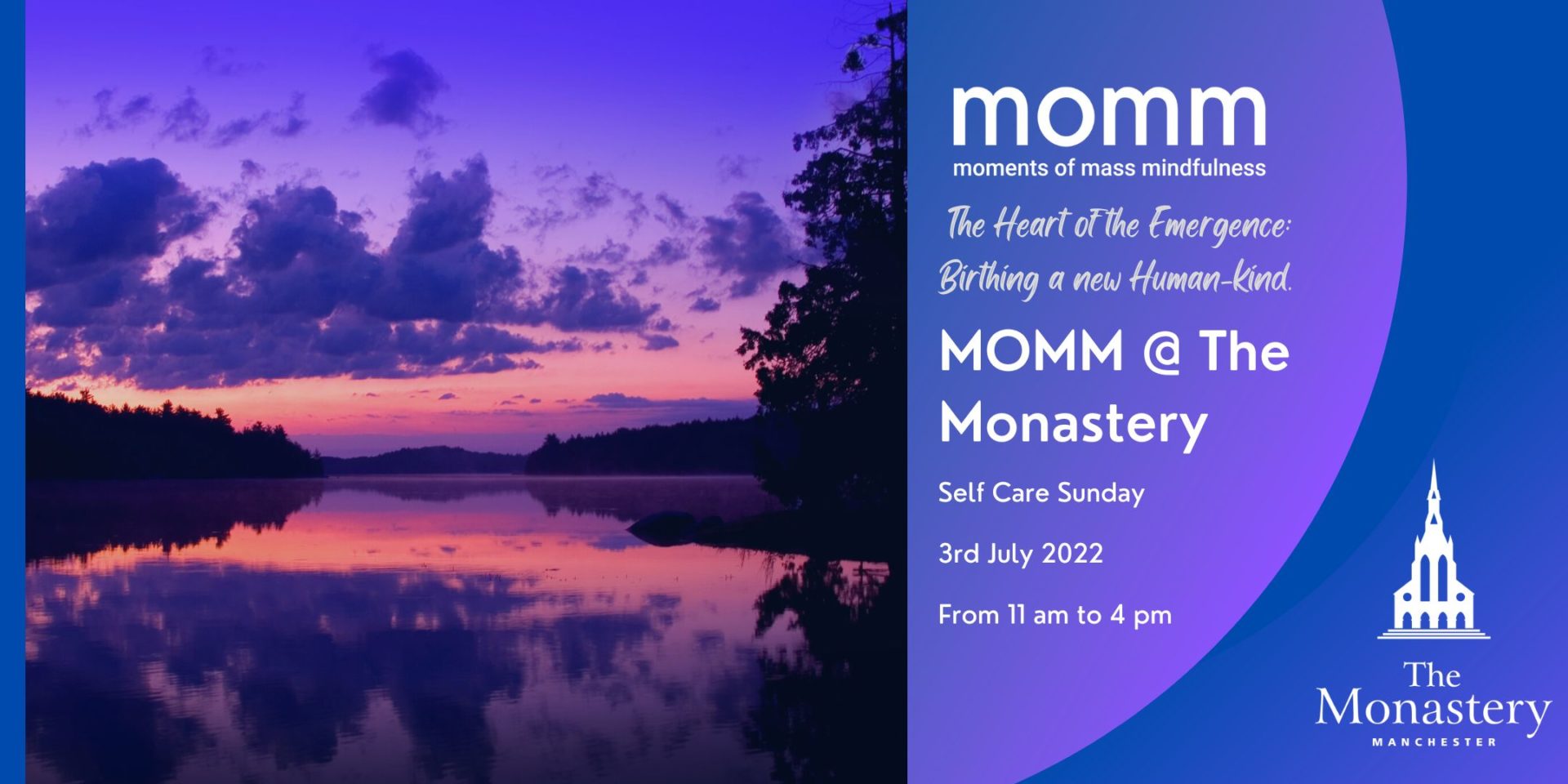 Event Details
What is MOMM? (moments of mass mindfulness)
At the heart of MOMM is a path to the divine feminine – the Mother. MOMM is the conception of an idea, a gift of life, a way to bring forward and energise a new beginning, one rooted in care, compassion and consciousness.
We know that when people with the same heart-based intention come together, the energy of the collective has a radiant and compassionate effect in consciousness. When we take this intention into a sacred space which holds a global energy field, this radiance impacts exponentially. This is MOMM whose home is The Monastery, where we've been gathering together over the past 12 months, gently weaving a divine web of awakening, balancing, conceiving and caring for an enlightened and unified world for humankind and all beings.
For our next event and the last one for a while, we intend to inspire a leap of evolution with our theme of  The Emergence of the Heart: Birthing the New Humankind.
Please come, join in and celebrate on Sunday, July 3rd, from 11am-4pm.
The Emergence of the Heart
At this event we focus on the birthing of the new humankind.
We'll be focusing on how we can fully embrace all aspects of our being, release blockages, experience heart-led practices and live a more harmonious life.
To do this, we will be guided through heart-led movements and immersed in the healing sounds of silence, accompanied by traditional sacred sounds. A vegetarian lunch with convivial conversation and new friendships is included.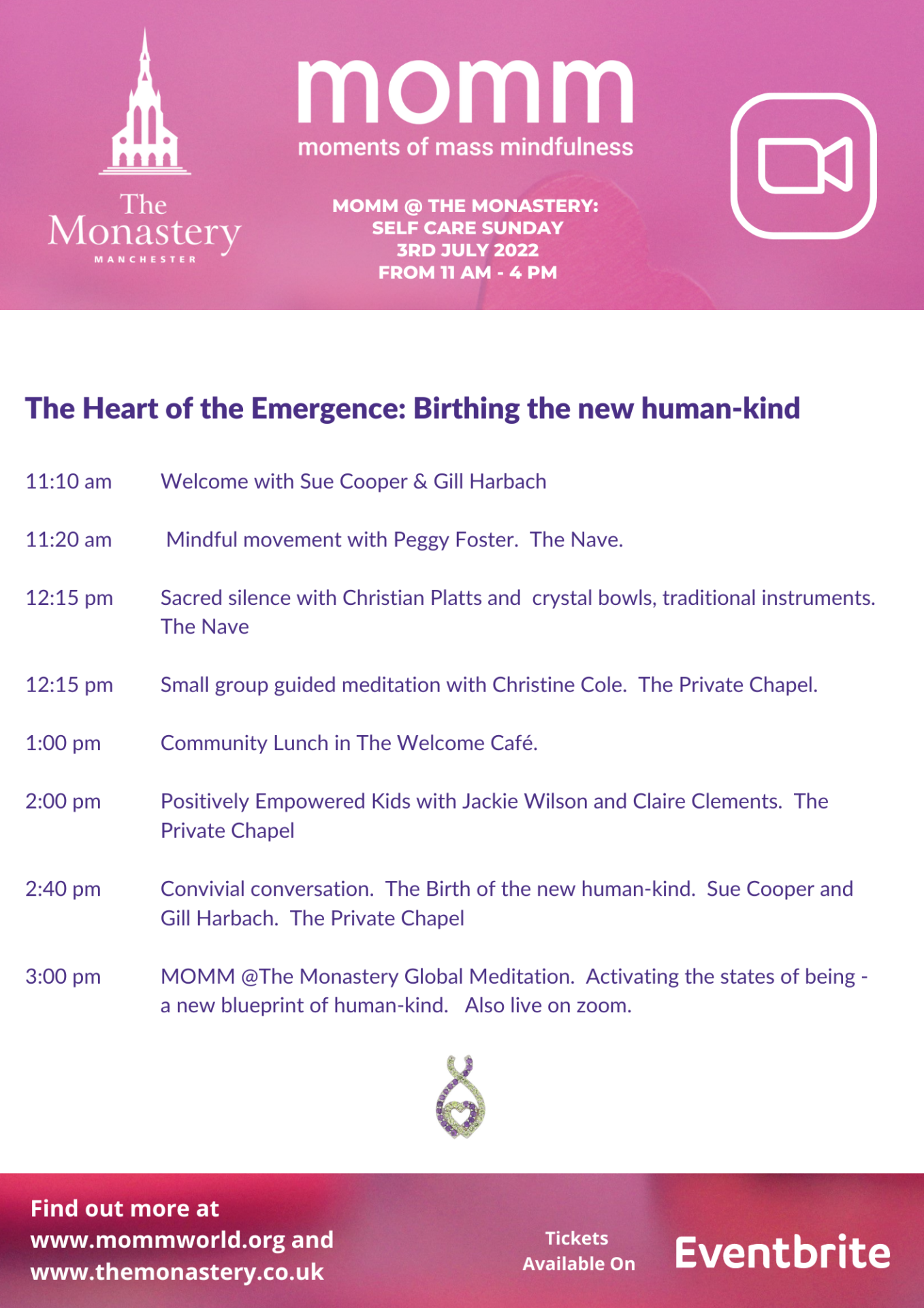 ---
Join Peggy Foster for Tai-chi, Christian Platt for an immersion in sound from crystal bowls, voice and many wisdom tradition instruments, meditation practice with Christine Cole, and inspiring conversation with Sue Cooper & Gill Harbach.
---
What can I expect?
We join together to spend a day immersed in healing sound, movement, meditation and companionship.
---
How much does it cost to attend?
Tickets to the physical event are just £15 for the whole day including all activities and a vegetarian lunch.
To book tickets for the physical event at the Monastery click here.
If you'd love to join in but can't physically be with us on the day, you can join us on Zoom for free.
To pre-register for Zoom and join us online, click here.
We're very much looking forward to being together again, see you on Sunday 3rd.
Time

(Sunday) 11:00 am - 4:00 pm
Location

The Monastery Manchester

89, Gorton Lane