sun09jan11:00 am4:00 pmMOMM Self Care Sundaymovement, music, meditation, food, friendship and so much more11:00 am - 4:00 pm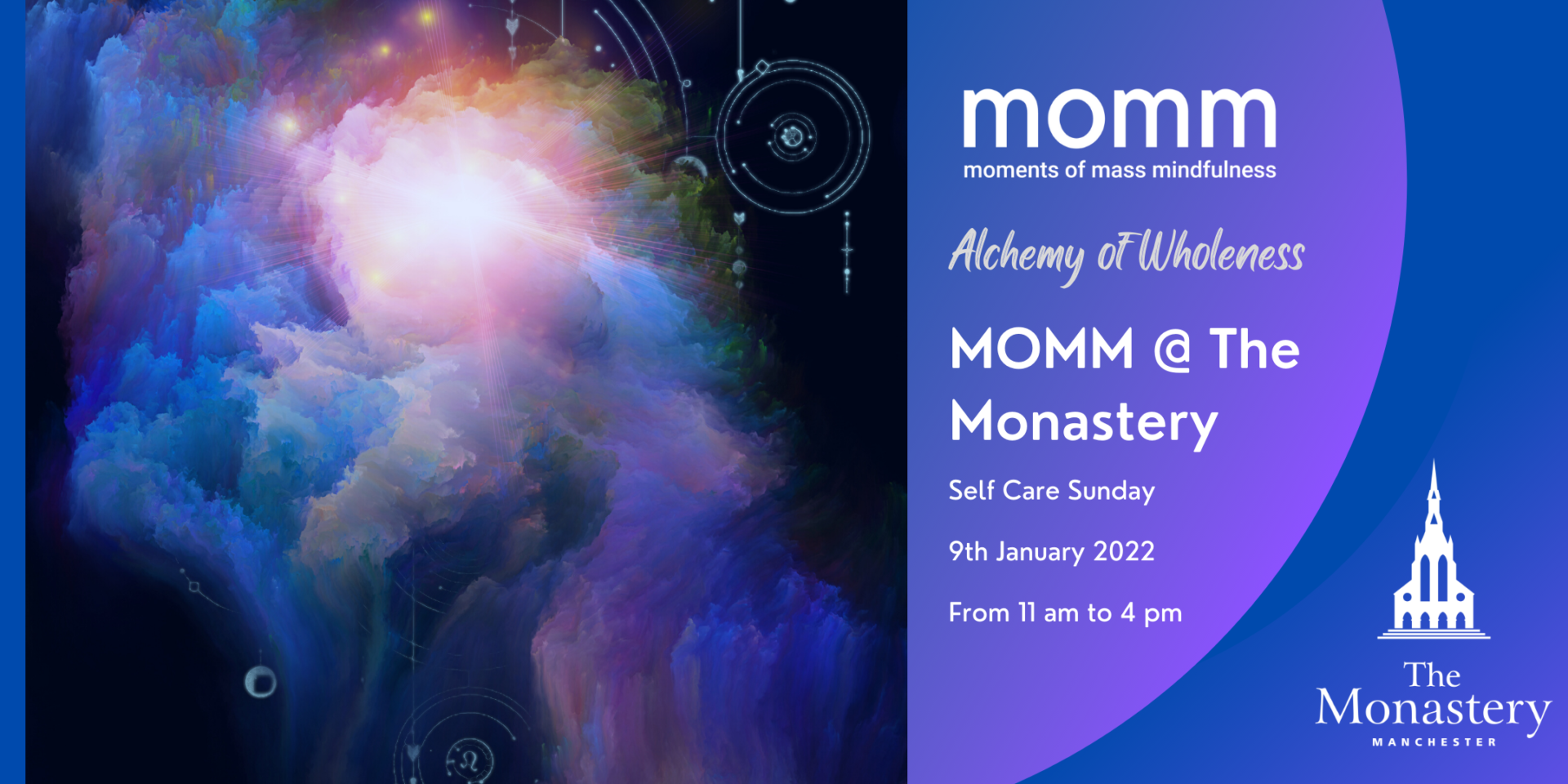 Event Details
What is MOMM?
For a second, close your eyes and picture this: people from around the world assembled in mass meditation sitting shoulder-to-shoulder in a shared moment of silence, their eyes closed and minds free from any cultural or religious differences. MOMM is focussed on peace, building community and connection. MOMM is an opportunity to collaborate and create powerful change.
---
Alchemy of Wholeness
Within the heart of us all, there lies a deep desire to be whole, to align our mind-body-emotions and connect with our very core, the true beauty of being human. There is also a yearning to belong, to discover our purpose in life, to love and give love, this is the alchemy of wholeness.
At the Monastery, we await and welcome you – your whole self – to participate in a day of self care through the vibrancy of movement, music, meditation, food, friendship and more.
Join in the alchemy, the transformational power of being together in harmonious flow with the same intention …….to awaken the alchemy of wholeness.
---
Tickets to physical event £15 *Includes a vegetarian lunch*
---
Love the sound of this but can't make it in person? Join in on Zoom for free.
Time

(Sunday) 11:00 am - 4:00 pm
Location

The Monastery Manchester

89, Gorton Lane