wed08nov1:00 pm3:00 pmHook Holistic Healing SessionsTake advantage of free, holistic healing sessions each Wednesday, right here at the Monastery1:00 pm - 3:00 pm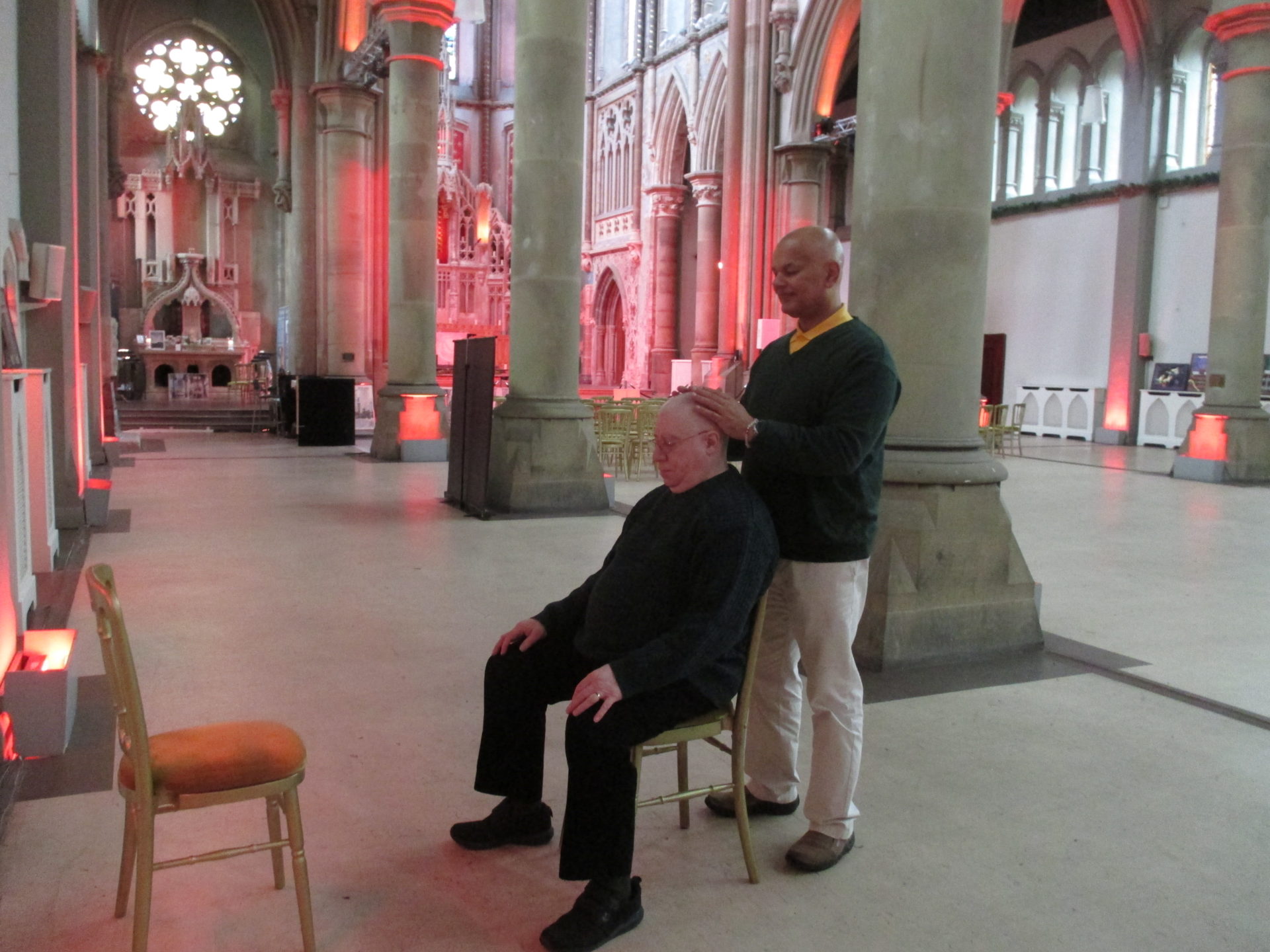 Event Details
Who are Hook Healers?
The Hook Healing Trust was established over 40 years ago, with SNU qualified and trainee healers.
These healers work in and around the Gorton area, bringing healing energies to all, along with dedicating themselves to sending absent healing throughout the world.
What is healing energy?
Healing energy is holistic, meaning it will work on all aspects of the person; across the mind, body, spirit and emotions.
How long does a session last?
A session lasts about 15 minutes.
What happens in a healing session?
The person will sit and relax while with permission, the healer places hands on their shoulders, back, head.
Who can come?
All are welcome (children to be accompanied by an adult)
When are the sessions available?
Every Wednesday 1pm to 3 pm In the Nave, no appointment needed, just turn up on the day.
How much do the healing sessions cost?
Absolutely FREE of charge.
What do other people say?
"I came for healing feeling very exhausted and quite low, I left feeling comforted, revived.
my healer was warm, kind, lovely, with a generous, abundant spirit, thank you so much."
Rachael King

"I have had healing from these guys a few times. wow, they are amazing. so caring and kind and very funny.
the healing makes a difference to my life. I can feel it during and after. Highly recommended."
Fenia Papoulia

"I attend the healing often, and I find it so good for my mind and wellbeing."
Margaret  Shields

"I enjoy the healing sessions each week. have been coming for a few years."
Mrs Clark

"I find it relaxing and beneficial."
Mr Clark
How do I find out more?
For enquiries, please contact pam.pickford@hotmail.co.uk or call 07751 836 047
Directions to the Monastery here.
Time

(Wednesday) 1:00 pm - 3:00 pm
Location

The Monastery Manchester

89, Gorton Lane
Future Event Times in this Repeating Event Series
6th december 2023 1:00 pm13th december 2023 1:00 pm20th december 2023 1:00 pm3rd january 2024 1:00 pm10th january 2024 1:00 pm17th january 2024 1:00 pm24th january 2024 1:00 pm31st january 2024 1:00 pm7th february 2024 1:00 pm14th february 2024 1:00 pm21st february 2024 1:00 pm28th february 2024 1:00 pm6th march 2024 1:00 pm13th march 2024 1:00 pm20th march 2024 1:00 pm27th march 2024 1:00 pm3rd april 2024 1:00 pm10th april 2024 1:00 pm17th april 2024 1:00 pm24th april 2024 1:00 pm1st may 2024 1:00 pm8th may 2024 1:00 pm15th may 2024 1:00 pm22nd may 2024 1:00 pm29th may 2024 1:00 pm5th june 2024 1:00 pm12th june 2024 1:00 pm19th june 2024 1:00 pm26th june 2024 1:00 pm3rd july 2024 1:00 pm10th july 2024 1:00 pm17th july 2024 1:00 pm24th july 2024 1:00 pm31st july 2024 1:00 pm7th august 2024 1:00 pm14th august 2024 1:00 pm21st august 2024 1:00 pm28th august 2024 1:00 pm4th september 2024 1:00 pm11th september 2024 1:00 pm18th september 2024 1:00 pm25th september 2024 1:00 pm2nd october 2024 1:00 pm9th october 2024 1:00 pm16th october 2024 1:00 pm23rd october 2024 1:00 pm30th october 2024 1:00 pm6th november 2024 1:00 pm13th november 2024 1:00 pm20th november 2024 1:00 pm27th november 2024 1:00 pm4th december 2024 1:00 pm11th december 2024 1:00 pm18th december 2024 1:00 pm