Review: Print Pattern Archive talk
2-minute read
Subject: Things to do in Manchester; Manchester tours; textile history; pattern makers
This week, I dropped into Cheryl O'Meara's talk on her textile archive and spent a delightful hour in a world of pattern. If you're in a hurry, scroll down for the quick facts.
A little bit about the archive
The Print Pattern Archive is an exceptional private collection of over 50,000 antique fabric swatches and wallpaper books spanning from the mid-18th century to the 1980s.
Originally from New York's Garment District, the archive contains handwoven, heritage, conversational, florals, geometrics, mid-century, bark cloths, scenic, heraldic, jacquards, damasks, foliage, novelty, ornate, chinoiserie, juvenile and baroque prints from all over the world. From Japanese silks to beautiful British florals, it's a treasure trove of historical and global design inspiration.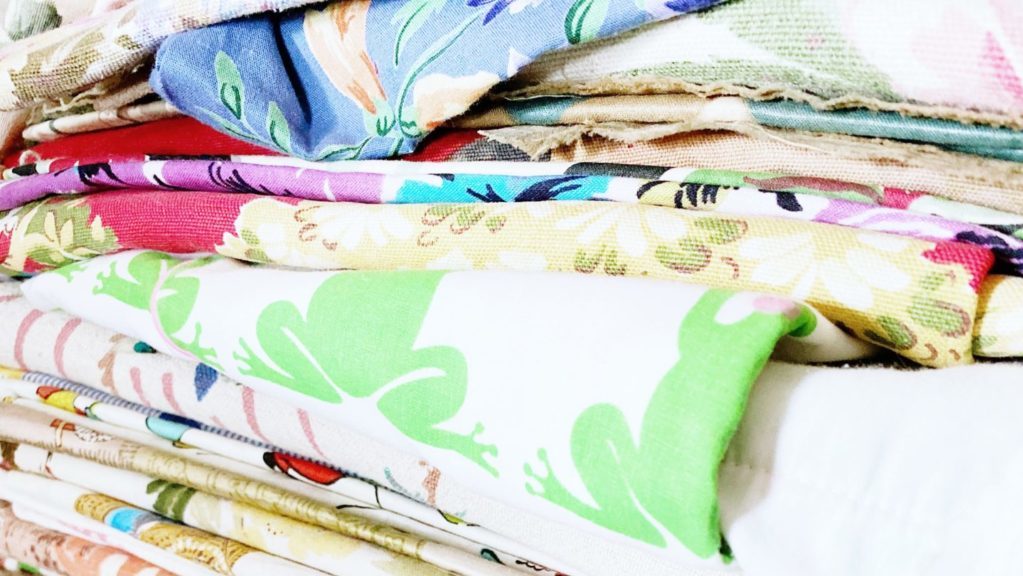 What I found out
I always take an opportunity to have a look in Cheryl's archive, to see what creative project she's busy working on. So, I jumped at the chance to be at her first talk since Manchester Monastery reopened this summer.
The six of us gathered in her small and organised archive ready to immerse ourselves in a world of textile. Perched next to a potted palm, I listened to the history of the archive and wondered how I could recreate just a little of this world.
This archive is all about pattern. For someone (like me) from a rather minimal design aesthetic, it's very different from the restrained colour palettes that usually surround us.
Cheryl's archive shelves are a riot of colour and competing patterns. My eye finds it difficult to decide where to rest. Luckily, we have an expert to guide us. It's beautifully arranged, but uncatalogued. Cheryl's photographic knowledge of the collection means she can easily find examples of textiles mentioned by my fellow archive visitors.
She gave us a brief tour through the different design histories represented in the collection, whilst we poured over fabric and wallpaper sample books that span over two centuries.
After finding out a little about our group, Cheryl tailored the talk to include our interests. She showed us how she'd hand draw designs to complete a repeating pattern from a modest fabric swatch – removing or adding detail to modernise the design. We saw this process created digitally using Adobe Photoshop and Cheryl showed us some of her latest designs.
I thoroughly enjoyed meeting the group and exploring the Print Pattern Archive with them.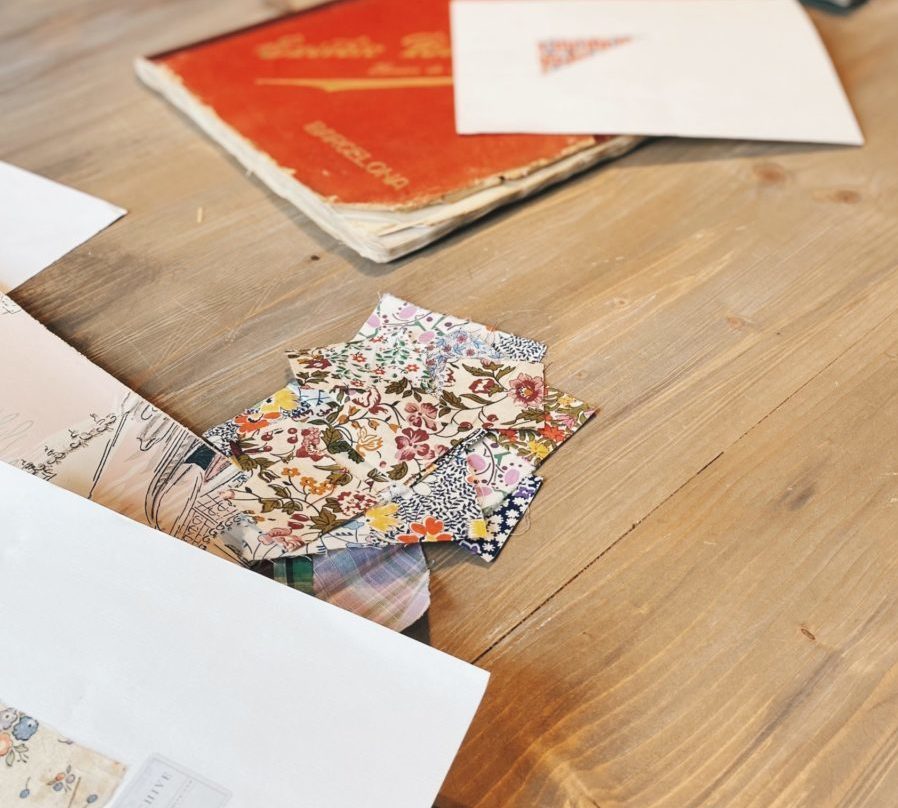 What I did next
I'm a small-scale hoarder. I've a little stash of vintage and antique prints, engravings, postcards, magazines, and photographs that I like, but I have no plan for. Chatting with the group, I realised these bits and pieces are a modest, disorganised collection that inspired some of my own ideas about design.
At home, I routed through my loft and started to put my 'collection' together in one unspectacular, cardboard box. Unsure what to do next, I carried the box downstairs and spent some time leafing through it that evening.
It was typography that caught my eye. Now, my office wall – adorned with beautiful examples of hand-drawn, vintage typography – provides inspiration for inclusive fonts perfect for digital communications.
Who would enjoy it?
I'd recommend this talk to anyone with an interest in design, whether you're a professional working with the latest tech or a curious tourist (like me).
It will get you thinking about the designs that have influenced you – from your grandparents' sixties wallpaper to your favourite clothing designer – and rethinking how you can use your own design interests creatively.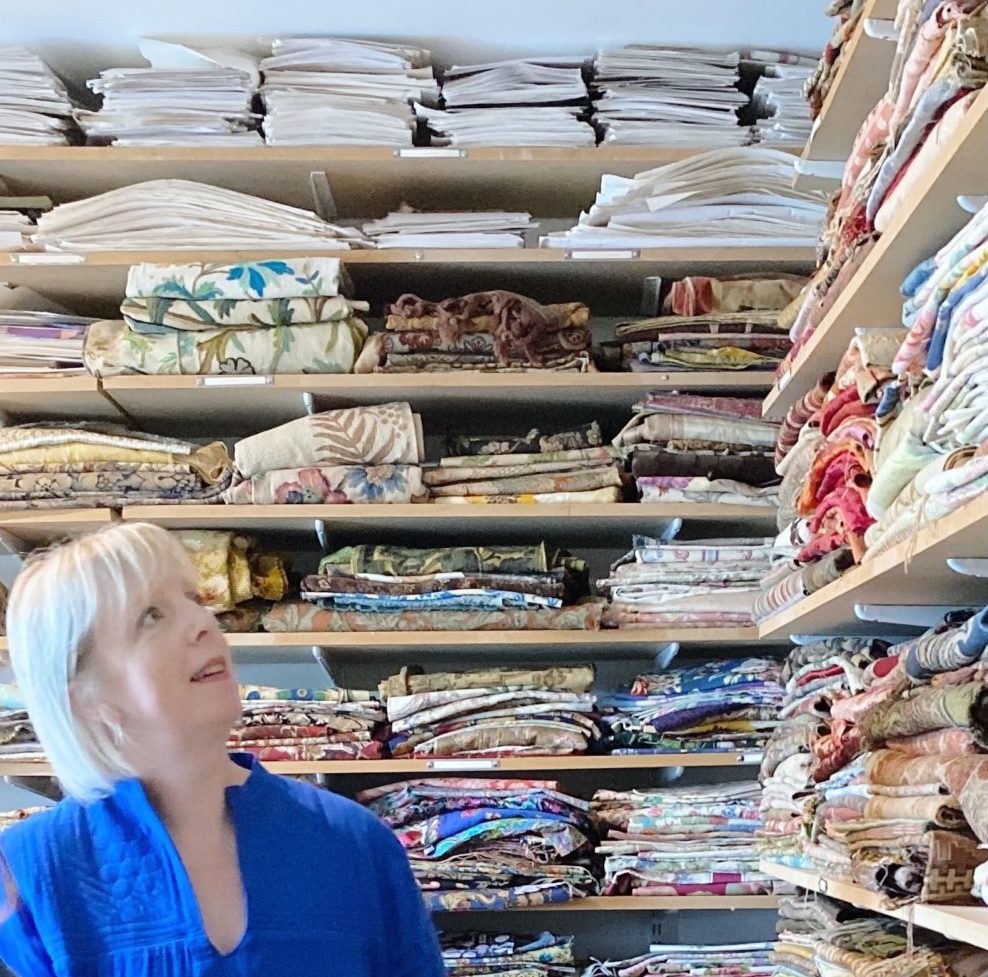 A great insight into how Cheryl turned her fabulous collection of fabrics and papers into a business!

Liz Phillips, textile collector and owner of vintage furnishings biz, Phillips & Cheers
Quick facts
What? Exclusive access and talk with textile archive owner, Cheryl O'Meara
Where? The Print Pattern Archive housed at Manchester Monastery
When? Talks take place on the first Monday of the month at 1pm and 3pm
Who? Recommended for adults and accompanying children aged 12+
How? Go to our What's On page to book tickets (£10 a person + booking fee)
Author: Dr Caroline Paige