A Compassionate Approach to Mental Health in Manchester is Here
LAUNCH: The Sanctuary of Peace & Healing (SOPH) at Manchester Monastery
LIFTING THE SPIRITS OF THE CITY
It is with great joy that we announce the launch of an innovative urban retreat, spearheading a compassionate and conscious approach to mental health in Manchester at our brand new Sanctuary of Peace and Healing (SOPH).
Manchester's modern-day Monastery is now home to SOPH, a modern, 'drop-in' retreat; a healing sanctuary that provides a quiet place to escape from the hustle, bustle and strain of daily life. The sanctuary will be open from 19th September, a day which coincides with the 25th anniversary of The Monastery's Charitable Trust. The very same trust that was responsible for the heroic renovation (and continues to fund the upkeep) of our incredible grade II listed building.
We're thrilled to mark our 25th anniversary celebrations with the launch of The Sanctuary, continuing in our absolute dedication to serve the people of Manchester, just as the Franciscan brothers before us would have wished, staying true to the original spiritual purpose of our beloved Monastery – a sanctuary for those in need.
Countdown to launch
Mark the day in your diary, dear reader, because the launch day itself will be EPIC. Click here to get your FREE ticket & feast your eyes on the full, fabulous programme with a whole host of celebrations, talks, workshops, therapies and activities to celebrate this monumental occasion!
PLEASE NOTE: We will also be streaming live from the Great Nave on the day, so if you can't make it in person, be sure to like our Facebook page and watch out for our LIVE STREAM!
From launch, The Sanctuary will be open habitually from Sunday to Thursday each week, with an hour's meditative silence from 12 noon. This silent meditation is open to the public and admission is free.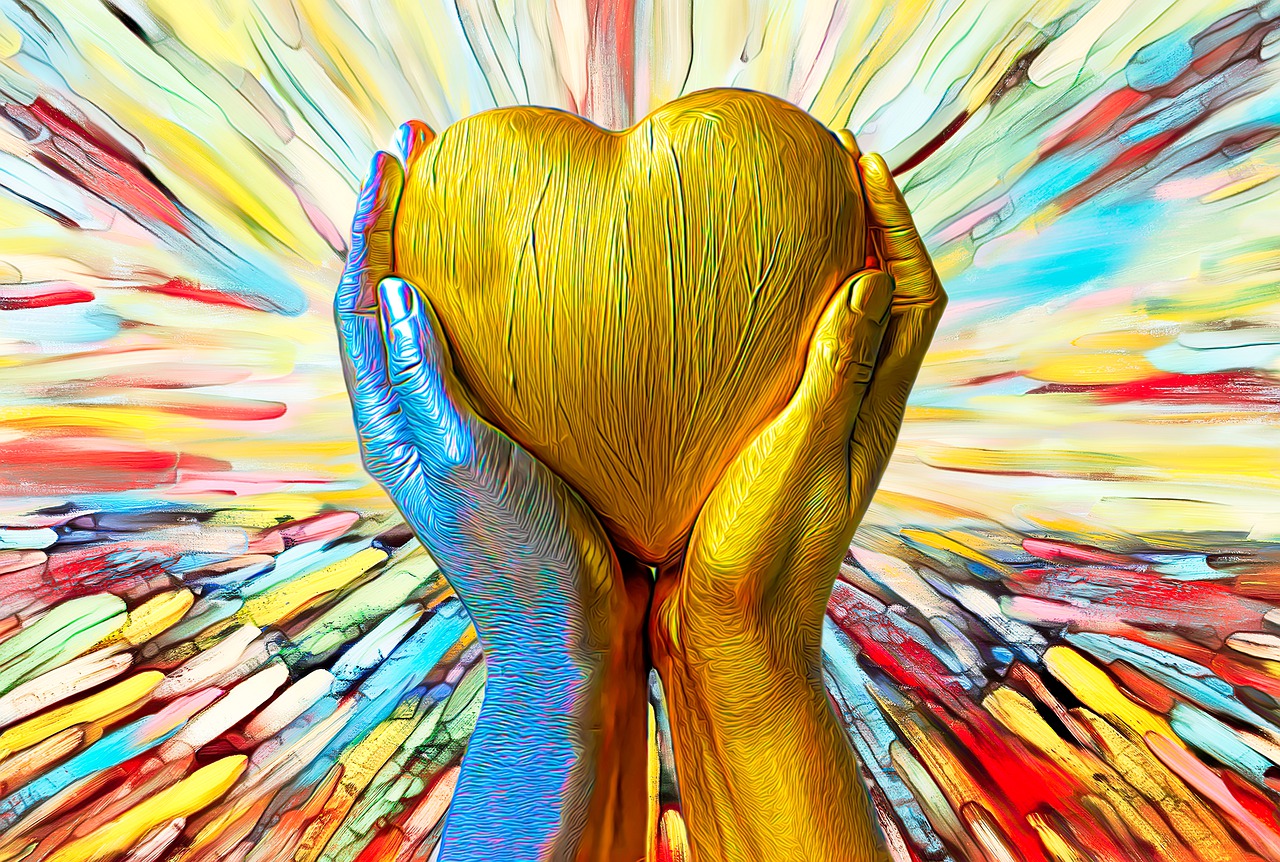 Mental health in Manchester | a game changer
This pioneering new service, heralded by many as a game changer in supporting people with mental health issues here in Manchester, has been co-created by psychologist, Dr Jeannine Goh, and psychotherapist, Charmain Berry, in an effort to plug a gap in resources for those needing a place to come and be heard.
The new Sanctuary, which offers free counselling and listening services, will open from 19 September, 2021, and a befriending service is also in the pipeline. Slots need to be booked (scroll down for full details) but there will also be group drop-in sessions each Tuesday. If you, or anyone you know needs a non-judgemental ear, we warmly invite you either book a slot or share this information with anyone you think may benefit.
What exactly is the listening service?
The listening service is an inclusive, friendly space for anyone who wants an ear, whether that's to talk through plans, problems or just ponder. A friendly team of highly trained listeners will be available at The Monastery five days a week, Sunday-Thursday. They can guide you to further offerings at the Monastery and free counselling both here and around the city. Scroll down for full details and how to make an appointment.
Innovative approach to mental health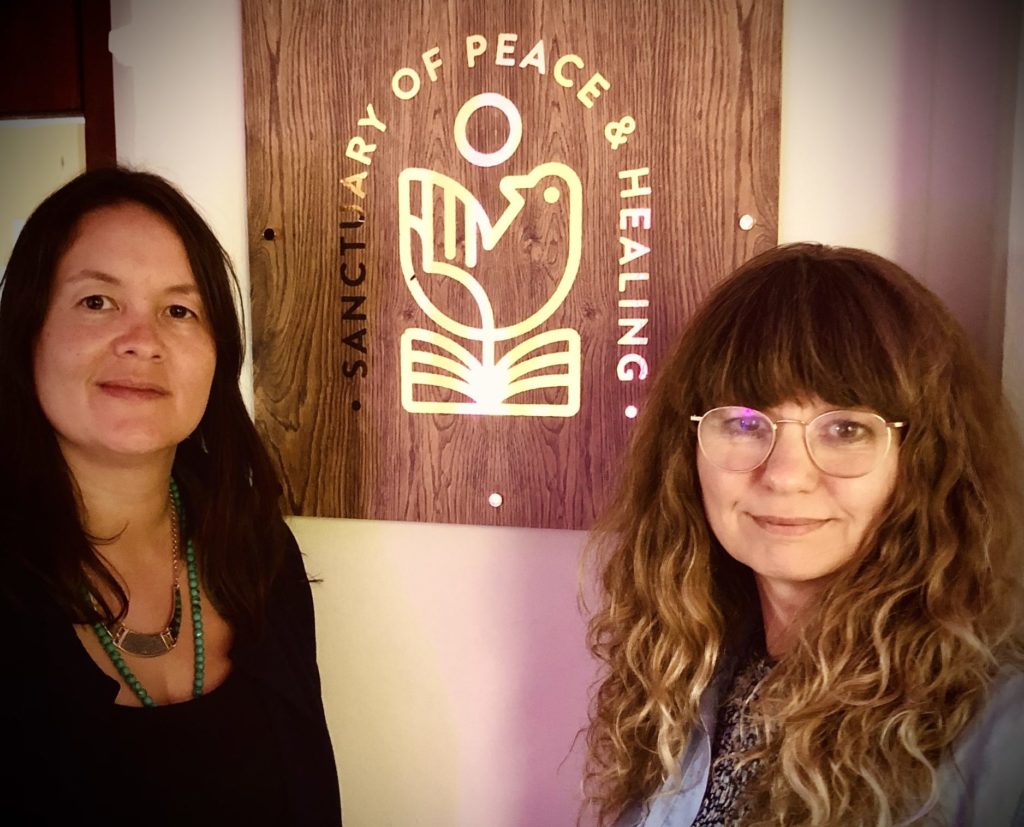 Set up voluntarily, using Heritage Emergency funding, the innovative service is breaking new ground in its approach to supporting people in need or struggling with their mental health. Co-founder of The Sanctuary of Peace and Healing, Dr. Jeannine Goh, psychologist explained:
"We offer a place to talk, where people can go within the secular society. There is a desperate need for this kind of initiative. Being heard is so important."
Elaine Griffiths, chief executive of The Monastery said:
"The Sanctuary fits perfectly the 'Modern Day' Monastery's ethos. What Jeannine and Charmain are creating is truly unique. There has been nothing like this before, yet an urgent and growing need. It will be a place where people can come and be welcomed and not judged. There are times in all of our lives when we need someone to really listen to us.  Just being heard can be incredibly healing. 

The Silence is something that can benefit us all. How long you stay is up to you. Stay for ten minutes or a full day – whatever slots best into your life. Silence is a wonderful tonic for the brain, for the soul and for the self. This time is a gift to you, a time to relax and nourish yourself. Some people take the time to pray or meditate. We are not proposing a particular path. However, we do know that silence can be incredibly healing and powerful." 
Therapy training and workshops
The Sanctuary is carefully listening to the needs of the city and will be running a series of important drop-in sessions and courses that will be announced soon. The café, visitor facilities and shop will be open and entry and parking are free. 
This urban sanctuary is YOURS
We really urge anyone here in Manchester, who needs someone to talk to, or knows someone who does, to please get in touch with us and book an appointment, drop by any Tuesday, or send this information to a friend in need.
If you wish to book an appointment with one of our listeners then please click on this link.  Appointments are available at 11am and 1pm each day Sunday to Thursday.  You will receive an email confirmation and our terms and conditions upon booking.
We at Manchester's modern-day Monastery passionately believe that it is only by nurturing a compassionate approach to ourselves and each other, that we can move forward, with love and support, to process the tough times and learn to appreciate the many simple joys that surround us each day.
Please see the short video below to hear a bit more about our vision about the future of our compassionate and conscious approach to mental health in Manchester, as explained by Dr. Jeannine Goh.
In the meantime, we warmly await you, judgement free with open arms and a friendly ear. Please contact us or even better, drop by and introduce yourself, we look forward to meeting you soon!
The listening service and the beginnings of the Sanctuary are all thanks to a cultural recovery grant from the Heritage Lottery. We are so grateful to Manchester's modern-day Monastery for sharing this vision.