How to upcycle in fabulous 20th-century style: Feed sacks reinvented as wearable fashion
Subject: textile heritage; Victorian Manchester; Manchester history; Manchester heritage; up-cycling; fashion; style.
Author | Charlie Walker & Cheryl O'Meara  Editor | Dr. Caroline Paige
A 2-minute read.
The Print Pattern Archive holds an extensive collection of American twentieth-century feed sack fabric – a big hit with quilters and lovers of vintage design. The naïve painterly styles are the ultimate in the print industry. There are glorious designs featuring rural scenes, zingy florals and cute, novelty sketches. They make great inspiration for children's wear and homeware.
What is feed sack fabric?
Feed sack fabric is – well, what it says on the tin – fabric that was used to transport goods like flour, sugar and animal feed. In rural communities, especially in the United States, these materials were not wasted.
Authentic feed sack fabrics from the 20th century were made of rough cotton or burlap. Materials appropriate for their original intention, as protection for the goods they held.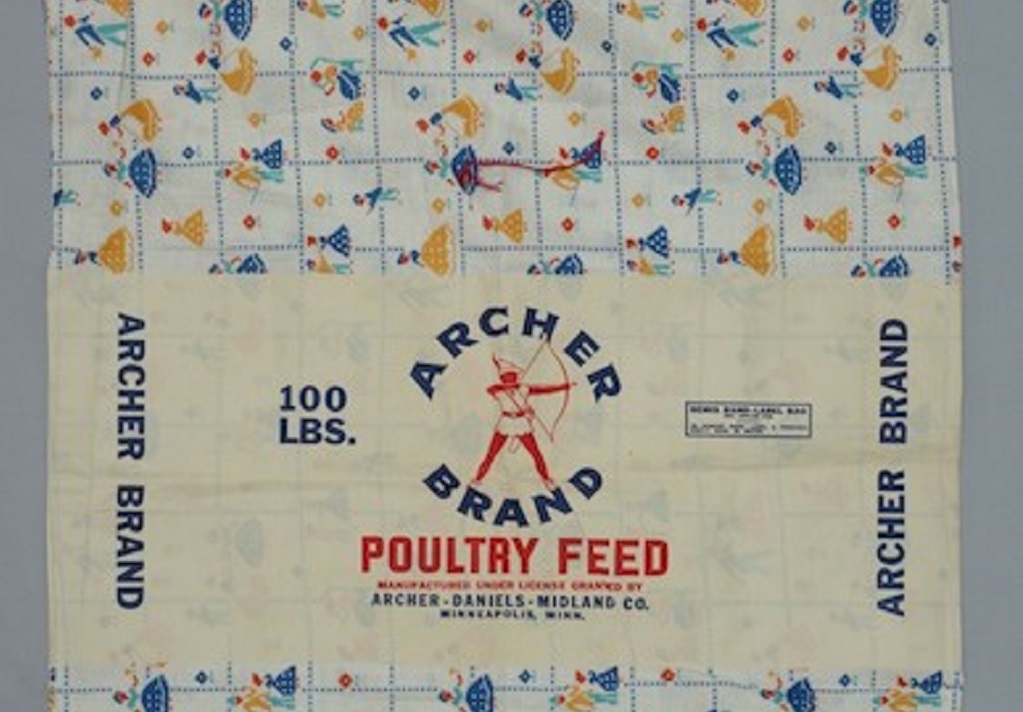 How did feed sacks become fashionable?
Feed sack fabric rose in popularity in the late 1800s. The invention of cheaper, patterned cotton created a boom in the women's fashion market. But women in rural areas often had limited access to these fashionable and affordable fabrics.
The feed industry saw an opportunity to increase sales. By distributing their feed to farms in sacks made from cotton printed with modern patterns, they improved the desirability of their sacks and the product they held.

What was made using feed sacks?
The cotton sacking fabrics were reinvented as new clothes, quilts and other home furnishings.
As popularity for the fabrics grew, the producers of these sacks began incorporating popular motifs of the era into the design of their fabrics.
These are the designs enjoyed by many feed sack fanatics – bright colours and mid-century motifs that represented the home. Overlapping floral patterns were (and still are) a popular choice for quilting and home decoration.
As international trade and technology developed, feed sack fabric was no longer needed for transporting raw goods. Vintage feed sack fabrics – with their pretty and quirky designs – are now a rare find.
We can take much inspiration from the 20th-century women, who reinvented their feed packaging – creating fabulously unique pieces from the most everyday of materials.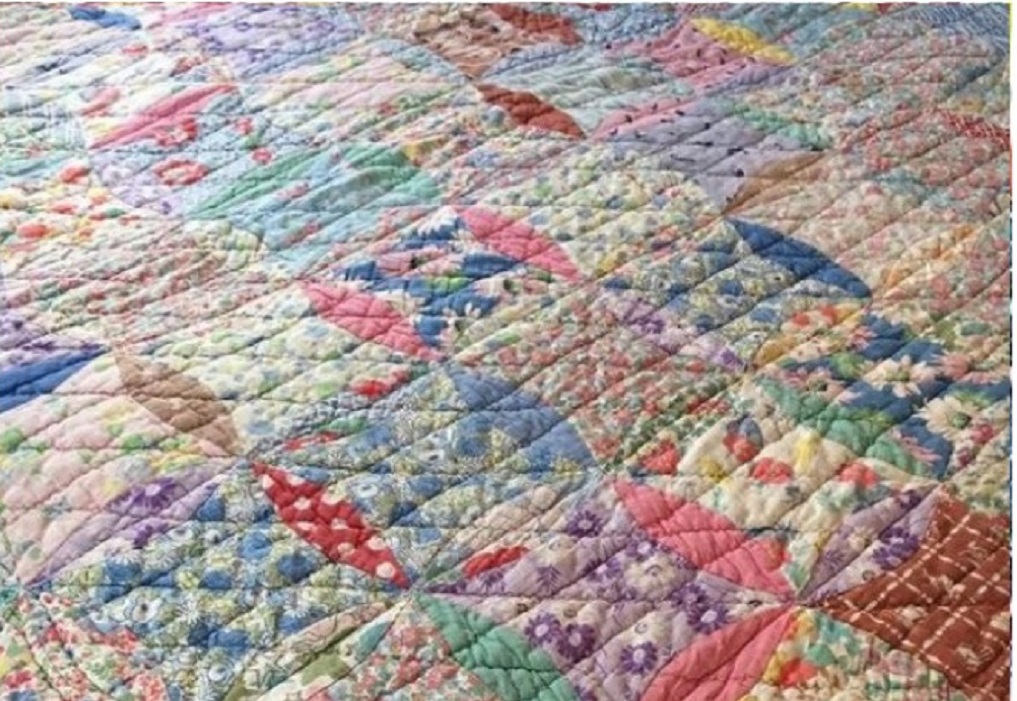 The Print Pattern Archive is housed here at the Monastery. Find out more about the collection at www.printpatternarchive.com.
Get in touch for bespoke commissions or to view a collection: cheryl@printpatternarchive.com