Music Matters | BBC Radio 3 interviews Manchester Camerata & Elaine Griffiths
BBC Radio 3's Music Matters have broadcasted a beautiful feature all about Manchester Camerata's move to The Monastery and how they are making a difference to our local community of Gorton.
Tom Service speaks to local Councillor Julie Reid, HideOut youth zone's CEO Adam Farricker, and Elaine Griffiths, OBE, chief executive of The Monastery about the positive change we are making to the community.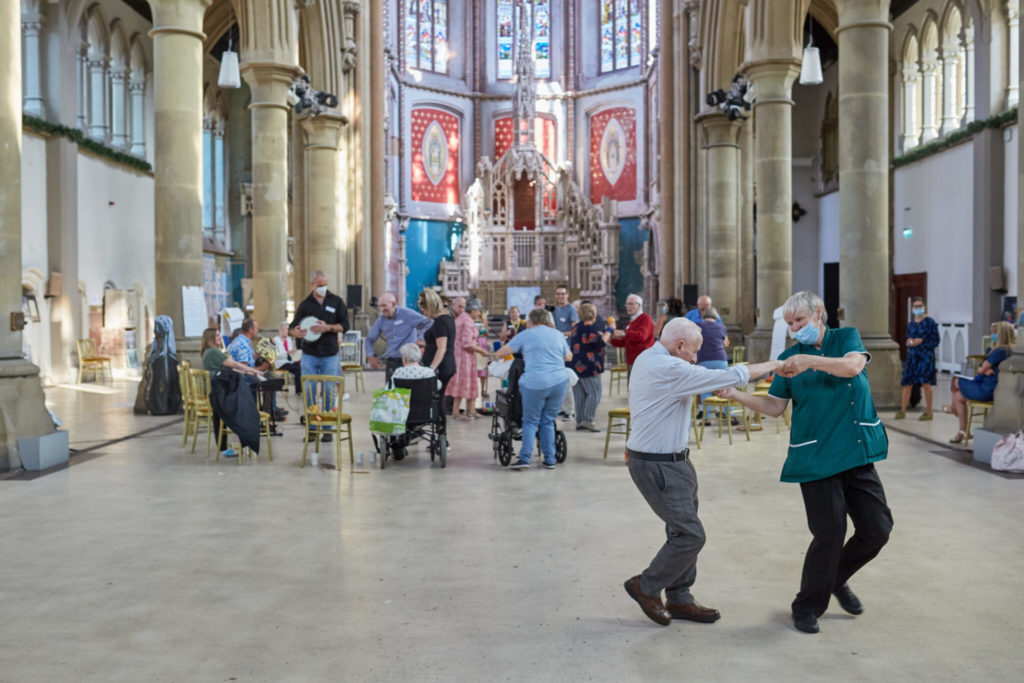 He also interviews Camerata musicians Ryan Breen, Kate Pearson and Dave Tollington about Manchester Camerata's free weekly Music Café for people living with dementia and their life-changing Music in Mind work.
Tom also speaks to the orchestra's CEO, Bob Riley, about our plan for the future as well as our Classical Futures Digital Communicator, Reeco Liburd, about how we are inspiring the next generation of local people.
"The power of the collective spirit." – Bob Riley, CEO
*Read the original article here on Manchester Camerata's website.